Sequel Bits: 'Beetlejuice 2', 'Kingsman 2', 'Star Trek Beyond', 'Inside Out', 'Kong: Skull Island'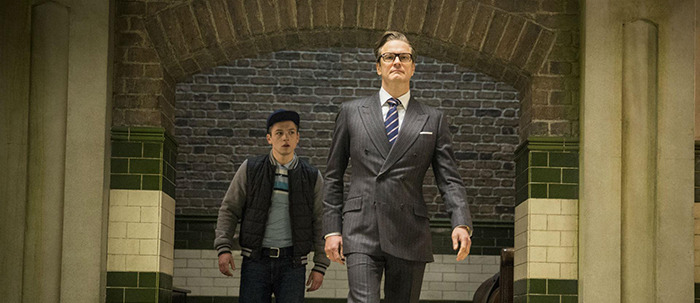 Everyone wants to get in on some sequel action in this edition of Sequel Bits. After the jump:
The cast of Inside Out fields questions about a sequel
A Soul Food sequel is coming with the original cast
John Ortiz and Shea Whigham set sail for Kong: Skull Island
Kingsman 2 runs into a potential scheduling conflict
Geena Davis would like to return for Beetlejuice 2
Star Trek Beyond is now shooting in Dubai
Get a first look at Renée Zellweger in Bridget Jones's Baby
***
The stars of Inside Out are totally up for a sequel — but if Pixar is planning one, they haven't let on. Said Katilyn Dias, who voiced Riley:
I have not heard anything about a sequel, but I am hoping that there is one, for sure. I would love to be able to continue working on something as — 'awesome' isn't even a good enough word to describe this — but I would love to continue working on this type of a project.
Phyllis Smith, who played Sadness, echoed her co-star's comments:
I actually have not heard anything. Of course, I'd be the first on the train to Pixarland to do that. I'm only hoping!
On the other hand, Kyle MacLachlan, who played Riley's dad, has something even more exciting in mind. "I'm looking forward to the Disney ride. Listen, they did it with Cars," he told PopSugar.
***
Everything from the '90s is coming back, and now that includes Soul Food. Fox 2000 has begun developing More Soul Food, a sequel to the 1997 ensemble drama. According to TheWrap, George Tillman Jr., who wrote and directed the original, is on board to co-write with Nathan Skulnick. In addition, he'll produce with Kenneth "Babyface" Edmonds and Tracey Edmonds. Vanessa Williams, Vivica A. Fox, Nia Long and Mekhi Phifer are expected to return to star.
***
Does Kong: Skull Island count as a sequel? Technically, right? Since it now follows Gareth Edwards' Godzilla in giant monster crossover franchise? In any case, Skull Island has now added John Ortiz (HBO's Togetherness) and Shea Whigham (ABC's Agent Carter) to an all-star cast that already includes Tom Hiddleston, Brie Larson, Samuel L. Jackson, and John Goodman.
Details on their characters have not been given. Jordan Vogt-Roberts is directing Kong: Skull Island for release on March 10, 2017.
***
On the next page: Kingsman, Beetlejuice, Star Trek, and Bridget Jones.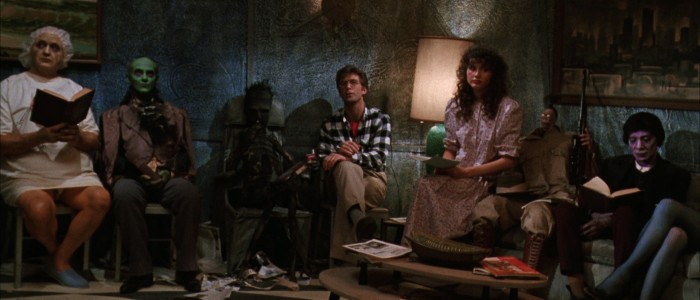 Kingsman: The Secret Service made a star out of Taron Egerton, but it may have done too good a job. Egerton recently booked the lead in Lionsgate's Robin Hood: Origins, which is scheduled to shoot in February, and that conflicts with 20th Century Fox's plans to get Kingsman 2 rolling in the spring.THR reports Egerton's Kingsman contract means that sequel takes priority over Robin Hood: Origins, but Robin Hood: Origins is actually further ahead in pre-production at this point. His best hope is that the two studios will be able to come to an agreement that allows him to do both.
***
Michael Keaton and Winona Ryder seem game for Beetlejuice 2, and now Geena Davis wants in as well. "I did hear that it's really happening," she told ETonline. "No one's talked to me about it. I would love to! That was one of my favorite movies, too."
However, she continued, "ghosts probably don't age, and it's going to be 30 years now." She joked, "Of course, I haven't aged, but I think Alec Baldwin maybe has aged, perhaps."
***
Since the Star Trek filmmakers can't actually jet off into outer space, it has to settle for shooting in cool-looking locations right here on Earth. Star Trek Beyond has started filming around the Jumeirah Lake Towers in Dubai. You can see video from the set here (via Trek Movie), but since they just show second-unit shooting there's not much to see in terms of Star Trek Beyond spoilers.
A chopper hovers over Financial Centre metro filming #StarTrekBeyond. How cool?! Partial closures on #SZR until 1pm pic.twitter.com/C5Jfd37Bcx

— What's On Dubai (@WhatsOnDubai) October 2, 2015
Actor Chris Pine described Dubai as a "futureland" that looks like "what tomorrow would be," which seems appropriate for a sci-fi adventure. Producer Jeffrey Chernov explained why Star Trek Beyond was shooting in Dubai — without giving away any plot details, of course.
We came searching for the future and we found it. We'd drive around Dubai and look at things and we'd have to figure out how we can use those visual guides to tell our story. I'd see a building and say, 'We have to figure out how to put that in our movie.'
Star Trek Beyond opens July 22, 2016.
***
With a title like Bridget Jones's Baby, you'd expect the sequel's first official still to involve some cute mother-child bonding time or something. Instead, it shows Bridget (Renée Zellweger) sweetly snuggling her iPad. Hey, I get it. I love my Apple products, too.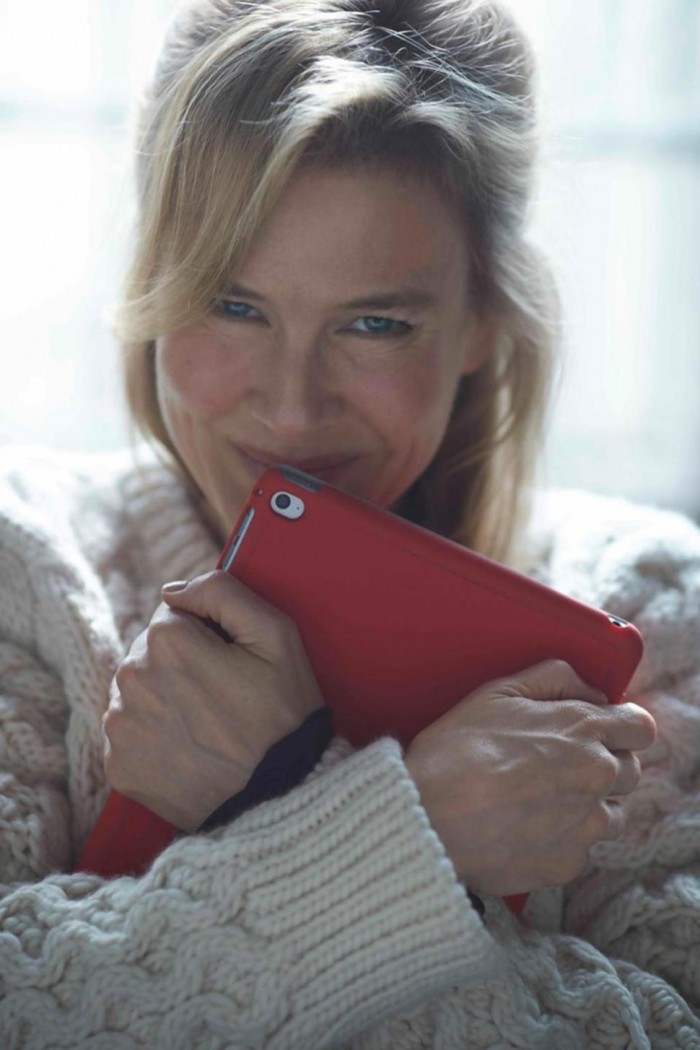 The iPad probably isn't the "baby" of Bridget Jones's Baby. More likely it's just an upgrade from her trusty analog journal from the first two movies. Knowing Bridget, though, that probably means we're in for some iCloud-based shenanigans. Patrick Dempsey and Colin Firth star with Zellweger in the romcom sequel out September 16, 2016.