'Jessica Jones' Teaser: A Former Superheroine Enjoys A Midnight Stroll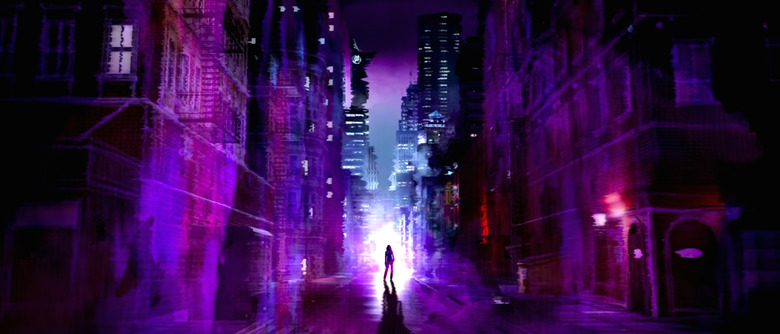 Does anyone in Hell's Kitchen sleep at night? Daredevil sent Matt Murdock — who, let's remember, has a full-time day job — trawling the streets at odd hours, and now the latest Jessica Jones teaser has its eponymous superheroine-turned-P.I. (Krysten Ritter) walking to work at midnight. No wonder the lady has so much trouble getting out of bed in the morning. Watch the latest Jessica Jones teaser after the jump.
The official Jessica Jones Twitter account unveiled the latest promo. The Netflix U.S. account retweeted the Jessica Jones teaser with the added comment, "Stairs are overrated."
Time to go to work. #JessicaJoneshttps://t.co/XwZ7y3uwUM

— Jessica Jones (@JessicaJones) October 6, 2015
It's still not footage from the actual show, and we still don't actually get to see our heroine's face, but this 49-second spot is a fun way to establish Jessica Jones' place in the Marvel Cinematic Universe. The Hell's Kitchen setting paves the way for interactions with Daredevil, and you can see the Avengers Tower way off in the distance. 
Closer to home, there's a light-up sign advertising Trish Talk, starring Jessica's BFF Trish Walker (Rachael Taylor), and a dinky sign for Jessica's own Alias Investigations. And the whole environment is bathed in purple, in a nod to the show's villain Kilgrave a.k.a. the Purple Man (David Tennant).
All 13 episodes of Jessica Jones will hit November 20 at 12:01 AM Pacific Time, in all territories where Netflix is available. Also starring are Carrie-Anne Moss as Harper and Mike Colter as Luke Cage (who gets his own Netflix show next year). Rosario Dawson reprises her Daredevil role as Claire Temple.
Taking place after a tragic ending to her short-lived super hero stint, the new series follows Jessica Jones as she rebuilds her personal life and career as a detective who gets pulled into cases involving people with extraordinary abilities in New York City.