New York Comic-Con 2015 Will Live Stream Many Of Its Biggest Panels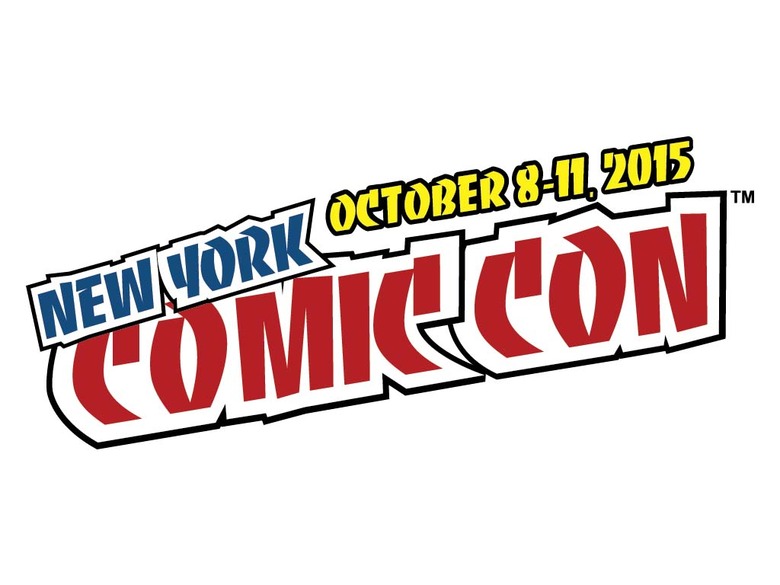 We're two days away from New York Comic-Con, and if you've left your planning until the very last minute we've got some bad news for you: Tickets are totally sold out for all four days. The good news, though, is that this doesn't mean you have to miss out completely. Fans who can't attend (or just don't want to) can still enjoy some of this year's biggest panels via the New York Comic-Con 2015 live stream. Get more details after the jump.  
New York Comic-Con has been live-streaming some of its panels for the last few years, and they're doing it again this year. You can watch the New York Comic-Con 2015 live stream at the NYCC website, the Twitch website. If you want to watch on your iPad or iPhone, you'll have to download the Twitch app. There are always way more people who want to attend NYCC than actually get to go to NYCC, so this is a nice concession for those who can't attend.
There will be three streams running. The "Main Stage" live stream includes panels on Back to the Future, Into the Badlands, and The X-Files. The "More Stages" live stream will show panels on The Man in the High Castle, Teen Wolf, The Shannara Chronicles, and Warner Bros.' TV shows (Gotham, Supergirl, etc.). And the "Live Stage" will feature celebrity interviews, previews, and more.
Not everything will be viewable from home. Marvel's TV panels (which include one for Agents of S.H.I.E.L.D. / Agent Carter and one for Daredevil / Jessica Jones) aren't part of the live stream lineup, for example. And typically, any new footage shown at the panels doesn't get broadcast online. Still, there should be enough material to keep you occupied all weekend long, and you won't even have to brave sweaty crowds or duck cosplay swords to enjoy it.
The full New York Comic-Con 2015 live stream schedule can be found here. New York Comic-Con 2015 runs October 8-11.