Acclaimed Artist Jock Is Working On 'Star Wars: Episode 8' [MondoCon 2015]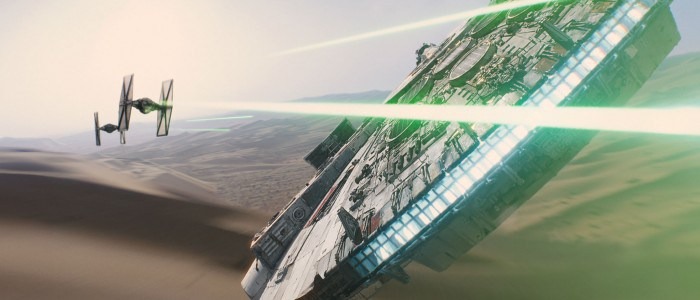 This year's MondoCon in Austin, Texas was two days of gorgeous goodness, showcasing mind-blowing pop culture art from all over the world and giving fans a chance to rub elbows with the artists themselves. It's not the kind of place you go hoping to hear exciting news about new movies, but here we are. During a panel dedicated to his work, comic book, poster and movie concept artist Jock revealed that he's currently hard at work on two science fiction movies. One of them is small and will be on your radar eventually. The other is already your most anticipated movie of 2017.
Hit the jump for details on the Jock Star Wars Episode 8 announcement!
The news came out of a panel titled The Art of Jock, where the popular artist discussed his life and career thus far. From his hitchhiking adventures across Scotland to his failed try-out for The Cure, Jock had no shortage of stories. One of those stories just so happened to be him being hired to work on some movie called Star Wars: Episode 8. Maybe you've heard of it?
Naturally, Jock was mum about any details (there was probably a Lucasfilm sniper watching from a hidden vantage point), but it feels like the natural next step in his career. Although he is best known for drawing major comic book characters like Batman, Wolverine, Green Arrow, and John Constantine, Jock has spent the past several years lending his artistic talents to all kinds of cool movies (including a scuttled version of Dune for director Peter Berg). With credits that include Children of Men, Hancock, Dredd, Battleship, Ex Machina, and X-Men: Days of Future Past, he's become a go-to guy to design complex science fiction worlds. Star Wars: Episode 8 director Rian Johnson was wise to bring him into the fold.
In retrospect, maybe we should have seen this coming:
After all why else would he stopping by the set of the most secretive movie ever made?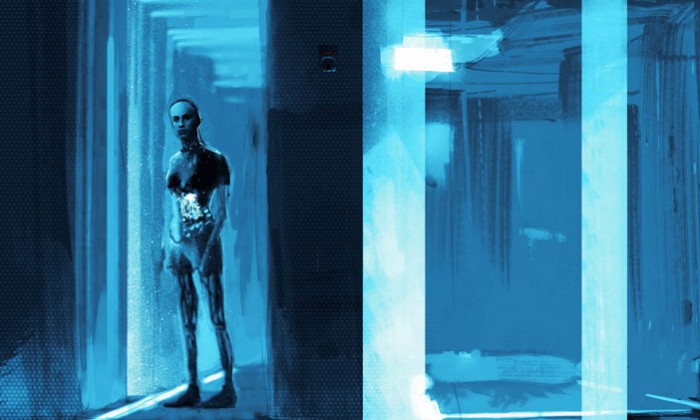 And while everyone can get excited for a sliver of Star Wars news, Jock also teased another project that will excite a very different segment of sci-fi fandom. While discussing his ongoing collaborations with Alex Garland (the writer of Dredd and the writer/director of Ex Machina), Jock talked about getting emails asking him to examine cancer cells for inspiration for their next project together. We already know that Garland is working on an adaptation of Jeff VanderMeer's outstanding science fiction/horror novel Annihilation (which is courting Natalie Portman for the lead) and Jock's specific choice of words essentially confirms that he's working on it. If you've read the book, you know exactly what he's talking about.
Annihilation follows a team of female scientists who venture into a mysterious, deadly jungle cryptically named "Area X" to study whatever is happening there. What they find is, well, not good. Let's just say that this movie will give Jock the chance to design some creatures that will be as unsettling and grotesque as his designs for Ex Machina's Eva were sensual and creepy.
The panel concluded with the news that Mondo is teaming up with Insight Publishing to release a coffee table book collecting Jock's art, which will be released sometime in 2016. Don't expect to see any work from Star Wars: Episode 8 or Annihilation in the book (it's too early for that), but do expect to see why he's the right guy for both jobs.
Check out a gallery of some of Jock's most memorable Mondo posters below!