Star Wars Bits: Finn & Rey Rumors, Beastie Boys, Star Wars Rebels Crossover And More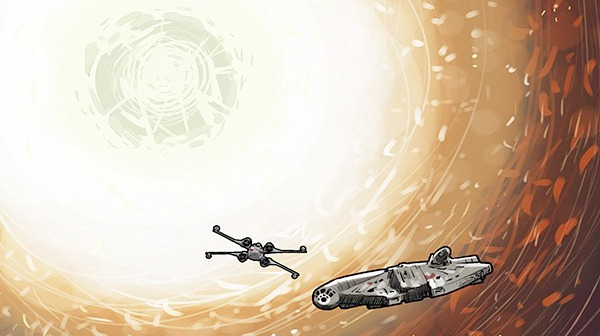 Impressive. Most impressive. Star Wars Bits has taught you well. You have controlled your fear. Now, release your anger. Only your hatred can destroy me. This edition of updates from a galaxy far, far away includes:
Rumors on the origin of Finn's name in The Force Awakens
New The Force Awakens alien character may have Beastie Boys origins
Global Star Wars Read Day is coming this month
Check out a new weekly Star Wars comic available for free
Star Wars canon update for September 2015
Find out why Alan Tudyk almost turned down Rogue One
Will Star Wars Rebels characters cross over into any movies?
A major rumor about Rey arises after trading cards images leak
Go behind the scenes of the creation of new Star Wars stamps
Header image from LINE Webtoon's Star Wars comic detailed below.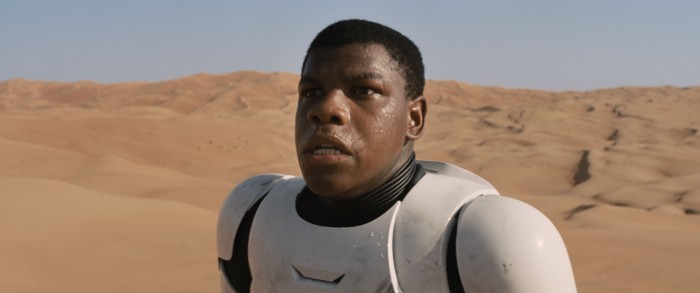 J.J. Abrams has said that the last names of characters such as Finn (John Boyega) and Rey (Daisy Ridley) have been kept under wraps for a reason, leading many to believe that one of them may have ties to some of our heroes from the original trilogy. And a new rumor about the origins of Finn's name gives us some more insight into that possibility. However, diving into this rumor leads to spoiler territory, so if you want the details, check out the story at Cinelinx.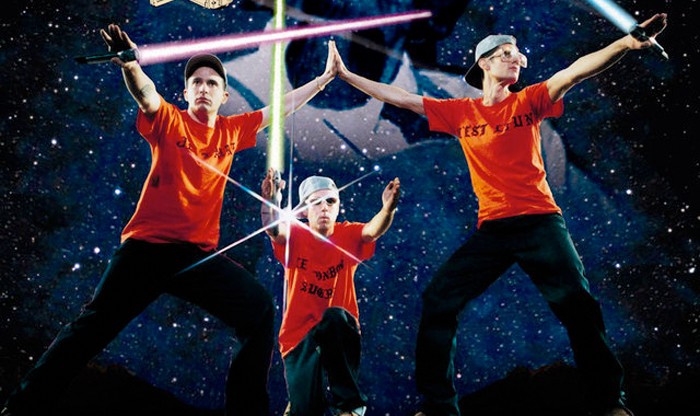 Just recently we got a look at at forthcoming 6-inch Black Series action figure from Star Wars: The Force Awakens hitting shelves sometime this year. The character is Ello Asty, an alien Resistance pilot, and it turns out his name may have ties to J.J. Abrams' love for the hip-hop trio Beastie Boys.
Fans of the group know that one of their albums is called Hello Nasty, and if you removed the first letters from each word, you get Ello Asty. Further proving this point, the Aurabesh on the character's helmet translates to "Born to Ill," which may be a reference to the Beastie Boys album "Licensed to Ill." This doesn't seem to be a coincidence, especially when you consider Abrams was able to get Beastie Boys songs into both of his Star Trek movies. [Stereogum]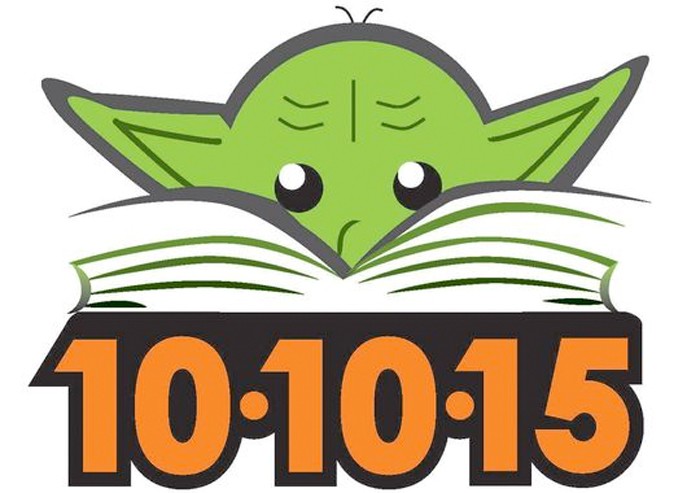 StarWars.com has revealed that a global Star Wars Read Day will be happening on October 10th, coinciding with the United States event. There's a whole list of participating publishers and events happening around the world. Check out the official Star Wars website for details.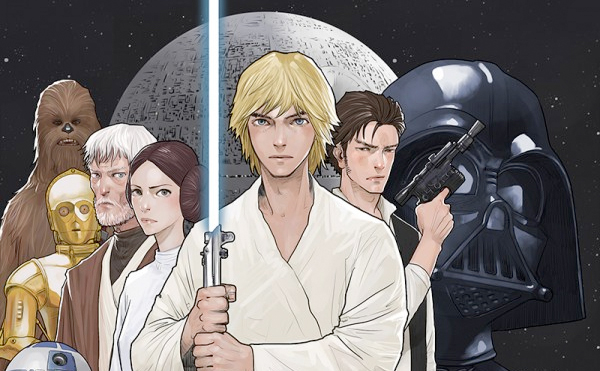 There are plenty of new Star Wars comics being published every week, but Bleeding Cool points our attention to another one going around that you may not have spotted, because it's not from the U.S. Korean publisher LINE Webtoon retells the original Star Wars trilogy but from the point-of-view of a much younger Luke Skywalker, giving us a little more backstory before the events of the movie begin.
Right now, you can read Chapter 1, Chapter 2 and Chapter 3. Going forward, a new comic will debut every Thursday and Sunday, and you can catch them at the LINE Webtoon website or through the LINE Webtoon app available on the Apple App Store and Google Play.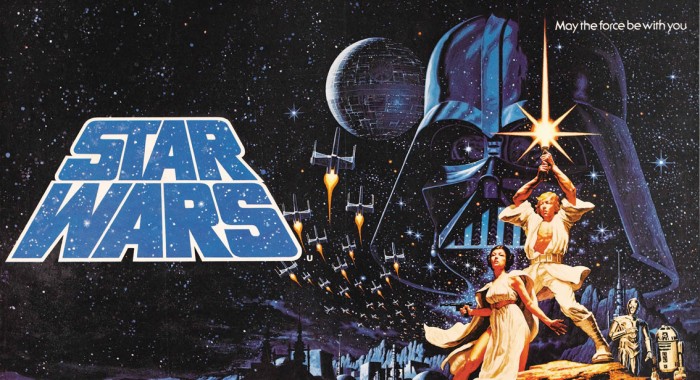 If you're having trouble keeping up with all the new Star Wars books, comics and other stories being added to the new canon, this video from Star Wars Minute will help you catch up with all the new updates from items published in September 2015:

This summer we learned Alan Tudyk had secured a role in Star Wars: Rogue One. But the Firefly and A Knight's Tale star almost had to turn down the role, which has him playing some kind of motion capture character. The actor explains to Digital Spy:
"[Gareth Edwards] offered it to me in the room – it didn't seem real. I said, 'I would love to say yes, but it is contingent on one thing. I can't believe I'm saying this, but if you're shooting in June, I have to say no' – because that's when we were shooting Con Man, and I couldn't figure out how to reschedule it."
Con Man is a web series starring Tudyk that's been getting a decent amount of attention online. You have to give Tudyk credit for being willing to turn down what could be one of the biggest roles in his career just to keep his prior commitments. And the good news is that the schedule didn't conflict after all, and Tudyk is in the movie.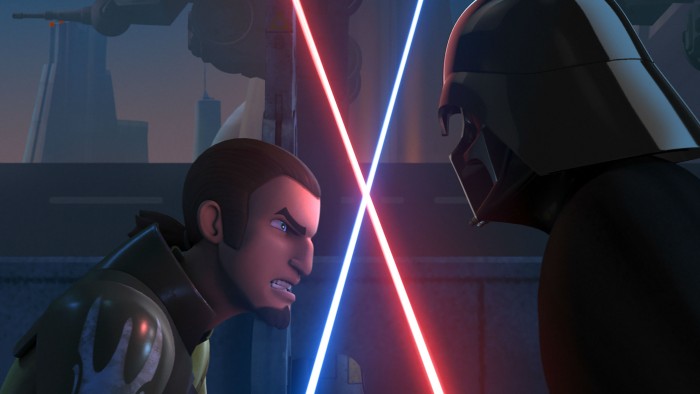 Ahead of the second season of Star Wars Rebels, a press conference recently took place discussing what's in store for our rebel heroes. Some discussion from Simon Kinberg even turned to whether or not we could see Rebels characters popping up in the live-action movies eventually. The producer and writer said:
There's certainly potential for it. And as a fan of everything that Lucasfilm's doing, it'd be fun to see different characters pop up across different stories. But the thing we're really focused on is just making sure there is real continuity, that it is a unified universe from a story perspective, where anything that happens in Rebels is canon, in the same way as the original movies or prequels, The Clone Wars, and the movies going forward. There's just a lot of care that's taken to make sure that whatever happens in whatever different story right now is acknowledged, and that it actually feels like a coherent world or galaxy.
You can watch the roughly 45-minute press conference at StarWars7News.com right here.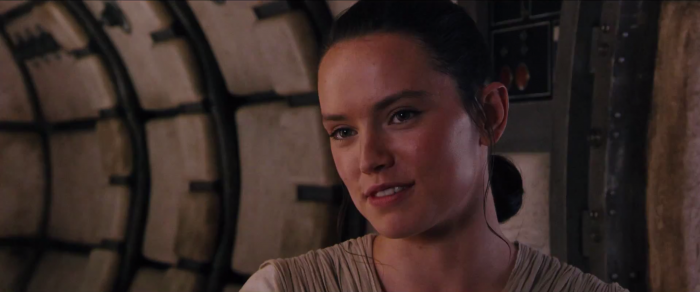 A new rumor about Rey (Daisy Ridley) in Star Wars: The Force Awakens has been making the rounds thanks to some trading cards that have supposedly leaked online. However, this might be a huge spoiler for the movie, so if you don't want to know anything about Rey's place in the movie, then don't go read the full rumor over at IGN.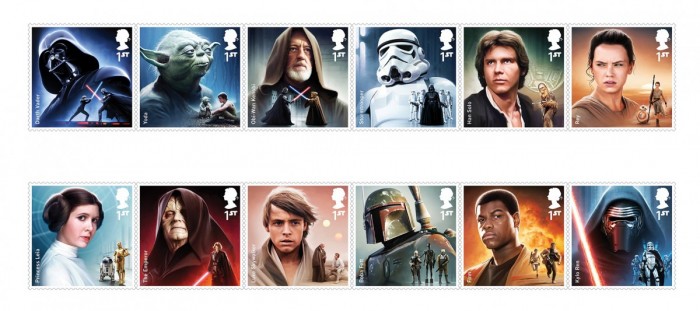 British artist Malcolm Tween talks about creating the artwork for some forthcoming Star Wars stamps that will be available for purchase on October 20th (via MakingStarWars.net):
That's all for this edition of Star Wars Bits. Stay tuned for more soon!