'Back To The Future' Pepsi Perfect Bottles Coming On October 21st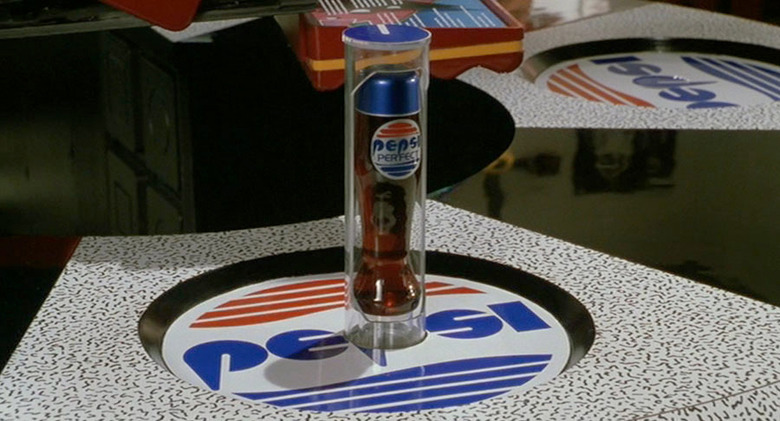 As you've surely noticed, there's a lot of big stuff celebrating Back to the Future this month. It's the original film's 30th anniversary, and this month will also mark the exact day and year and Marty and Doc travel to the future in Back to the Future Part II. We even put together a whole guide with all the anniversary celebrations happening this month and beyond.
And now we have yet another promotion to throw on the pile, with Pepsi making one of Back to the Future Part II's predictions about 2015 come true. On October 21st, the soda company will release a limited edition collectible Pepsi Perfect, modeled after the unique bottle design that Marty picks up in Cafe 80s.
USA Today has the report on the collectible Back to the Future Pepsi bottle, and here it is: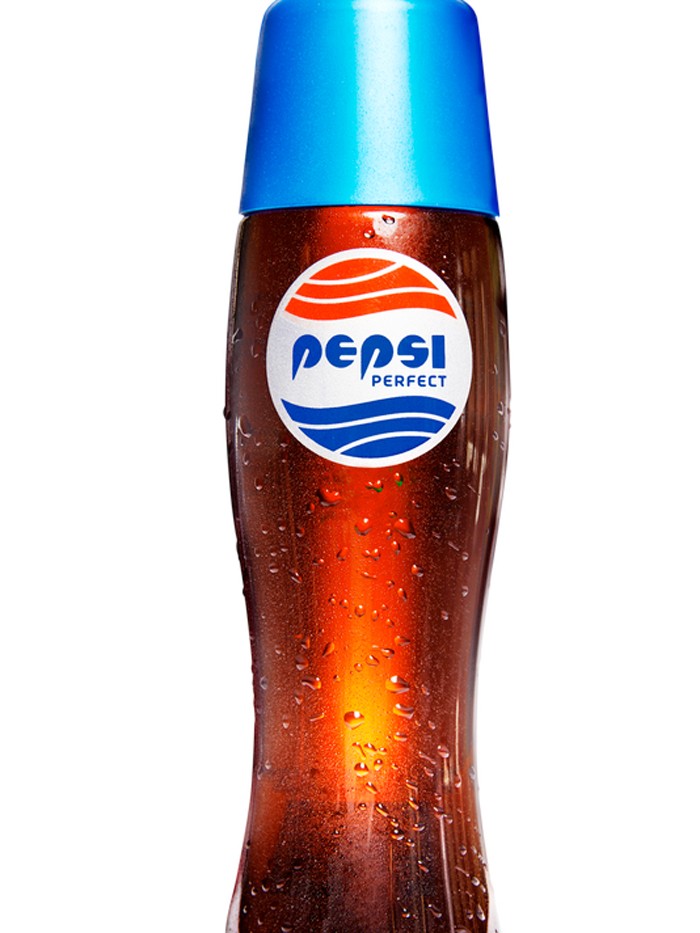 Here's a more detailed look at the design of the new bottle (via BackToTheFuturePedia):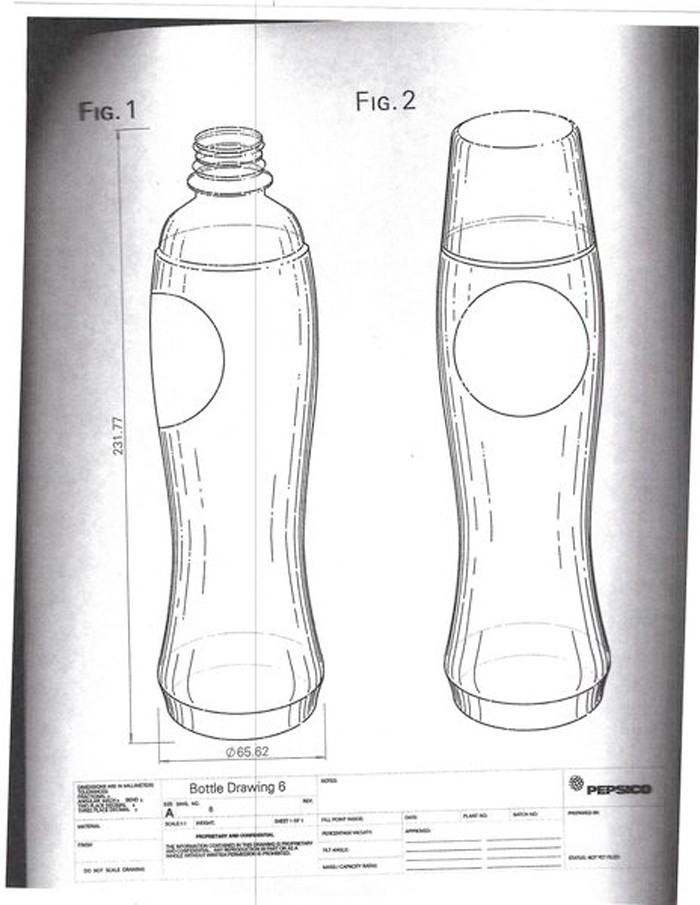 However, getting your hands on one of these bottles may prove to be a little difficult. Pepsi will only be making 6,500 of these Pepsi Perfect bottles, and they'll cost considerably more than your average bottle of Pepsi at the timely price of $20.15. Fans will be able to buy them online, but they'll have to stay tuned to Pepsi's social media pages as Back to the Future Day on October 21st gets closer in order to find out how to buy one.
If you plan on drinking the Pepsi Perfect, it won't be a new flavor, but it will be filled with the Pepsi that's made with real sugar as opposed to artificial sweetener. Here's what Lou Arbetter, PepsiCo's senior director of marketing, said about the promotion:
We're fans of this popular trilogy, and just generally, if you work at Pepsi you're fans of pop culture. The brand has made its mark in pop culture frankly since Michael Jackson moonwalked. We've been dancing in and around pop culture for a while. So we look at this as another opportunity to have a little bit of fun.
If they really wanted to have fun and get more people in on the cool promotion, I don't know why they don't just release a huge load of Pepsi Perfect bottles to be sold at stores. But I suppose we should take what we can get.
Also, if you happen to be at New York Comic-Con this coming week, Pepsi will be releasing 1,500 Pepsi Perfect bottles in advance of the sale, which should help any Marty McFly cosplayers complete their ensemble in a unique way. Here's how you can get ahold of one at NYCC:
Marty Mornings: Each day, the first 200 fans who come to the Pepsi Perfect Booth (#CP101) dressed as Marty McFly will take home their very own Pepsi Perfect.
Thursday  – 1-2PM; Friday – Sunday – 11AM-12PM
McFly outfits must contain the following:Puffy red vest or Back to the Future Part II jacket, blue jeans, white high-top sneakers and watch. Optional: hoverboard
Quick Draw Wild Gunman Style: Every day starting at 3PM, fans are invited to come to the Pepsi Perfect booth and play Wild Gunman for a chance to win Pepsi Perfect. Bottles will be awarded to the fastest gunman in town, so start practicing.
Pepsi is far from the only company getting in on the 2015 fun, as Nike is supposed to have their shoes with power laces making a debut sometime soon. We'll likely get more details on that as October 21st gets closer. In the meantime, stay tuned to our constantly updated Back to the Future anniversary guide for all the goods coming this month and in the future.