James Bond Gets Sultry And Tender In Sam Smith's 'Spectre' Theme Music Video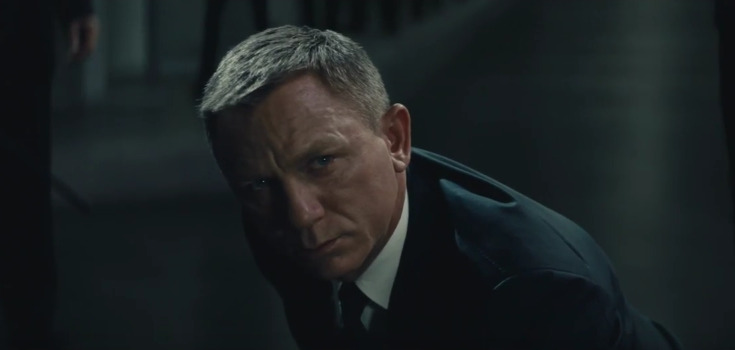 Just last week, the final trailer for James Bond next's mission, Spectre, arrived with a lot of action. It arrived not long after the film's new theme song, "Writing's on the Wall" by Sam Smith, debuted online. And now the film and the theme song meet in the Spectre theme music video.
While there are a lot of shots of Sam Smith singing while looking very sad and introspective, there's some new footage from Spectre in the video as well, including some shots of James Bond (Daniel Craig) getting frisky with Monica Bellucci and also sharing a tender moment with Léa Seydoux.
Here's the "Writing's on the Wall" music video from Vevo:
I'm still torn on how I feel about the theme. It's a strong ballad, and Smith's voice fits fairly well with the usual vibe of a James Bond theme song, but it just feels like it's building to something and never quit gets there. Of course, it's hard to follow an instant classic theme like Adele's "Skyfall," so we can only gripe so much. At least it's better than the theme song for Die Another Day.
There may be something to read into with regard to the settings for Sam Smith's lip syncing, especially with the caskets covered with the United Kingdom flag. It seems James Bond may visit that area, which is likely the memorial where his name has been spray painted on a list of killed agents, predicting his demise. But you know Bond isn't going without a fight.
A cryptic message from the past sends James Bond (Daniel Craig) on a rogue mission to Mexico City and eventually Rome, where he meets Lucia Sciarra (Monica Bellucci), the beautiful and forbidden widow of an infamous criminal. Bond infiltrates a secret meeting and uncovers the existence of the sinister organisation known as SPECTRE.
Meanwhile back in London, Max Denbigh (Andrew Scott), the new head of the Centre for National Security, questions Bond's actions and challenges the relevance of MI6, led by M (Ralph Fiennes). Bond covertly enlists Moneypenny (Naomie Harris) and Q (Ben Whishaw) to help him seek out Madeleine Swann (Léa Seydoux), the daughter of his old nemesis Mr White (Jesper Christensen), who may hold the clue to untangling the web of SPECTRE. As the daughter of an assassin, she understands Bond in a way most others cannot.
As Bond ventures towards the heart of SPECTRE, he learns of a chilling connection between himself and the enemy he seeks, played by Christoph Waltz.