'Steve McQueen: The Man & Le Mans' Trailer: This Is The Story Of Racing, Man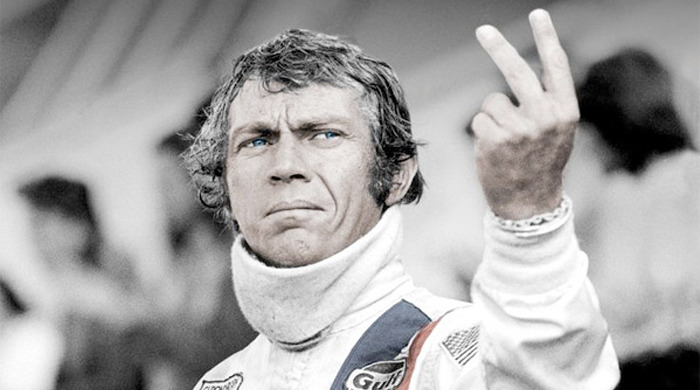 Though Steve McQueen is known for iconic film roles in movies such as The Thomas Crown Affair and Bullitt, the actor was also a real racing fanatic. And in 1971, McQueen tried to combine his passion for racing and filmmaking by directing and starring in Le Mans, a racing drama about the 24 Hours of Le Mans in France, the world's oldest active sports car event in endurance racing.
Unfortunately, the film was box office flop that audiences just didn't respond to, and the production couldn't have been more hellacious. Now a new documentary called Steve McQueen: The Man and LeMans chronicles the troubled production, focusing on the dream of the man and the myth, who just may have felt too much pressure as the King of Cool.
Watch the Steve McQueen documentary trailer below!
Here's the trailer from Fandango:
From on-set rivalries to financial problems and McQueen's own personal issues, this documentary takes a look at everything that went wrong with Le Mans. Never before seen footage featuring McQueen is used along with interviews and other private recordings to show just how far the actor was willing to go to bring this racing feature to the big screen.
Le Mans is quite the bold movie, featuring very little dialogue (McQueen doesn't speak until 36 minutes into the movie with only very sparse dialogue and PA racing announcements before that), which didn't help make it appealing to audiences. Plus, most Americans had no idea what 24 Hours of Le Mans actually was, so it was just confusing all around.
The documentary played at Cannes earlier this year, and while it sounds like the story is fascinating, it may be a little long. The Hollywood Reporter says:
"Far more than almost anyone would want to know about a big star's demoralizing dream project is served up by Steve McQueen: The Man & Le Mans, which nonetheless proves compelling for its impressively kaleidoscopic account of a torturous film shoot and insight into a failed attempt by a powerful actor to gain more control over his career. Making use of a treasure-trove of hitherto unknown behind-the-scenes footage as well as private tape recordings featuring the candid thoughts of McQueen himself, this entirely unexpected documentary has two considerable target audiences—fans of the late star and racing buffs—but would greatly benefit from one more editorial pass to eliminate its many repetitions."
The documentary from Gabriel Clarke & John McKenna (When Playboys Ruled the World) arrives on November 13th.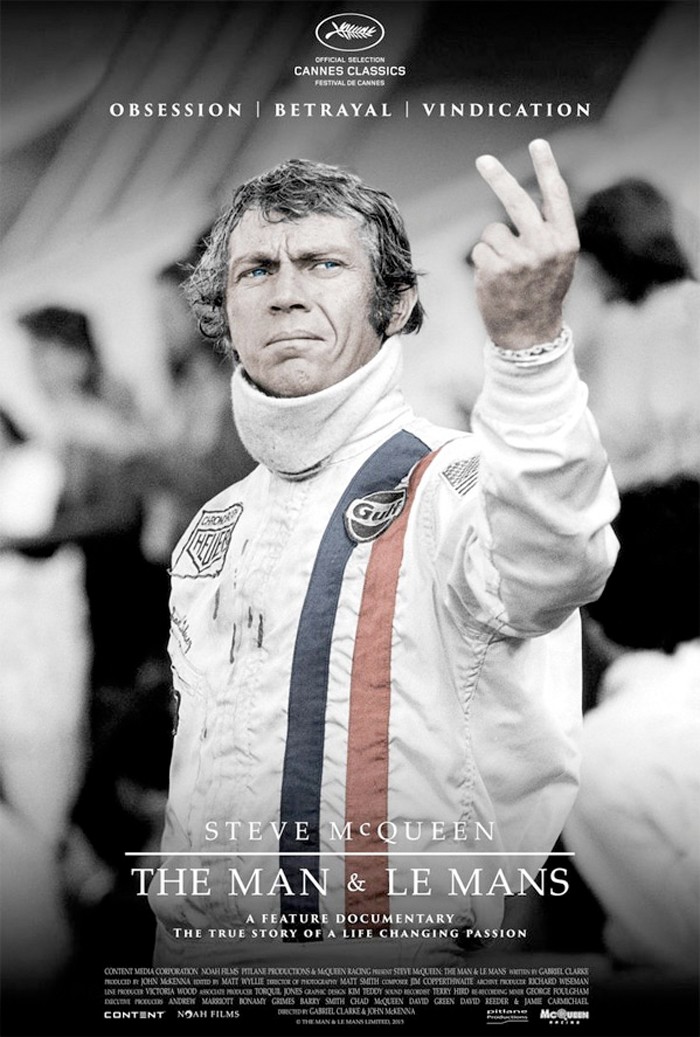 By 1970, Steve McQueen ruled Hollywood. He was the King of Cool and the world's most notorious ladies' man. Hot off the back of classics like The Thomas Crown Affair and Bullitt, the racing fanatic began production of his passion project, Le Mans, centered on the 24-hour car race in France. But the infamously troubled production was plagued with financial troubles, on-set rivalries and the star's own personal issues. This documentary film interweaves stunning, newly discovered footage and McQueen's private recordings with original interviews to reveal the true story of how this cinema legend would risk everything in pursuit of his dream.