'Power Rangers' Casting Shortlist Includes AnnaSophia Robb And More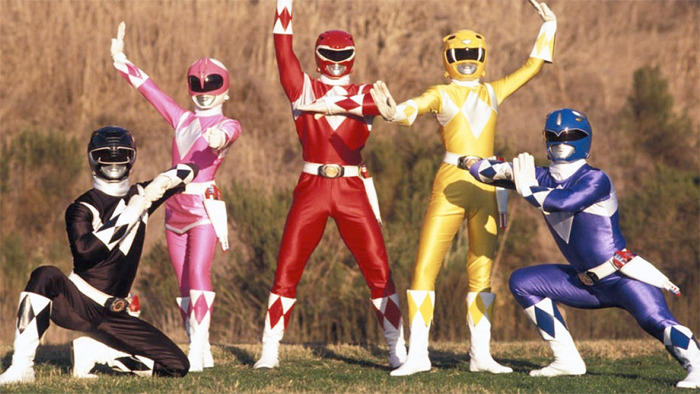 Lionsgate is starting to round up the cast for their forthcoming big screen version of Power Rangers, based on the kids' television show that has seen nearly 20 different iterations, and they're looking to give a big break to some mostly unknown names for the five lead roles.
This weekend the studio is testing some up and coming talent to play the teenagers turned superheroes, and with the exception of The Way Way Back and Soul Surfer star AnnaSophia Robb, you may not be very familiar with most of these Power Rangers casting options.
Variety reports that Daniel Zovatto (It Follows), Ross Butler (Chasing Life) and Brian "Sene" Marc are testing for the role of Zack, confirming that the Black Ranger won't be played by a black guy this time. Meanwhile, KJ Apa (Shortland Street), Austin Butler (The Shannara Chronicles) and Mitchell Hope are up for the role of Jason, the Red Ranger and leader of the Power Rangers (at least in the original iteration of the team).
On the female side, Naomi Scott (The Martian, The 33) and new actress Stephanie Scott are testing for the role of Kimberly, the Pink Ranger. And Jeff Sneider from The Wrap adds that AnnaSophia Robb is testing for the part as well. At this time, no word on who is up for Billy or Trini has surfaced.
If you want to know more about each of the characters, including their backstory, details on each of them surfaced a couple of month ago, giving us some insight into how the heroes will interact with each other and what this new team dynamic will be like.
It's a bit surprising that the studio isn't trying to cast at least one big name for the Power Rangers team, but if they did that, it might overshadow the rest of the team, so it makes sense. The studio will be trying to get a big name for the villain though. And if the details we heard about the plot previously were accurate, Rita Repulsa will be the main antagonist, so I wonder which actress they'll get to play that role. Does anyone else want to see Taraji P. Henson as Rita?
We're not sure how soon Lionsgate will lock down a cast for Power Rangers, but they've got plenty of time to figure it out since the movie isn't set for release until January 13th, 2017. Filmmaker Dean Israelite (Project Almanac) is directing the movie with a script from Ashley Miller and Zack Stentz (X-Men: First Class). Stay tuned to find out who ends up getting a power coin.