Sarah Michelle Gellar Reveals Her Killer 'Star Wars Rebels' Character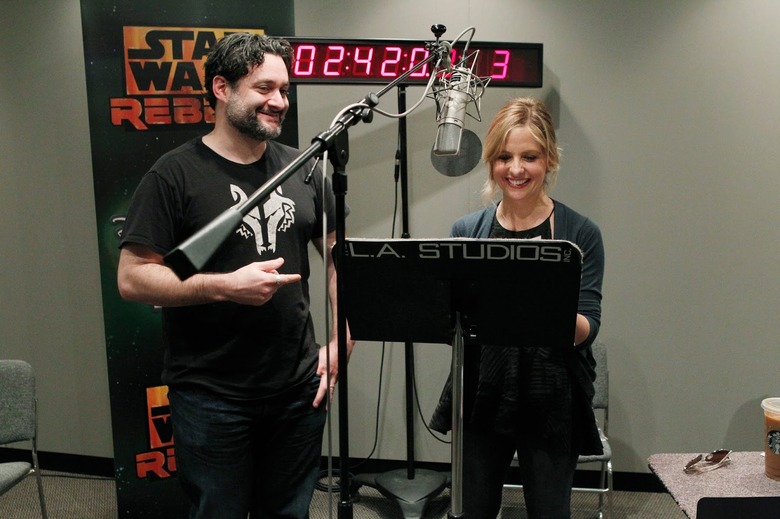 Back in the spring, we learned that Buffy the Vampire Slayer star Sarah Michelle Gellar would be bringing her voice talents to the Disney XD animated series Star Wars Rebels. When she was cast in the series, however, her character was kept secret.
But now that the second season premiere is almost upon us (The Siege of Lothal aired in June, as a sort of in-between "movie"), Gellar has finally been allowed to reveal who she'll be playing. Thanks to an Instagram post of the actress wearing some familiar hair buns, many speculated she would voice Princess Leia, but that couldn't be more wrong. Get the details on the Star Wars Rebels Sarah Michelle Gellar character after the jump!
Sarah Michelle Gellar is voicing the Seventh Sister, one of The Inquisitors, and here she is: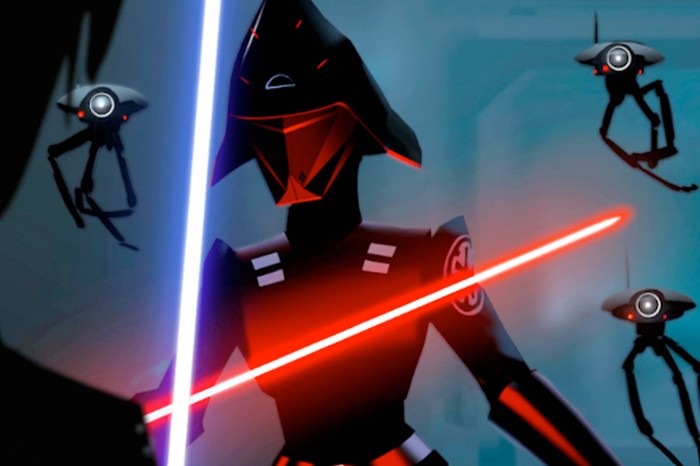 But you get a much better idea of what this character will be like in this video from BuzzFeed:
If you watch the above video, Gellar manages to make the description of her character's plan to track down Ahsoka Tano and the rest of the Rebels and kill them sound so adorable and innocent. It's actually a little creepy.
Anyway, the Seventh Sister looks like a pretty cool villain, and she's carrying a spinning, double-bladed lightsaber just like the previous Inquisitor voiced by Jason Isaacs, [spoiler] who perished in the first season. Will she prove to be a more formidable foe for our Rebel friends?
Gellar says that her character definitely plays cat-and-mouse with Kanan – who just so happens to be voiced by her real-life husband, Freddie Prinze Jr., so that's quite an awesome match-up to have on the series. The above video gives us a taste of an awesome lightsaber battle between the Seventh Sister and Kanan, and we won't have to wait long before we finally get to see the whole thing.
If you want to see more of what's in store this coming season, check out the extended trailer right here.
Star Wars Rebels Season 2 opens with the crew of the Ghost now a very real threat to the Empire. That's bad news, because Darth Vader's been assigned with the task of mopping them up. Undeterred, the rebels seek out old friends and new allies, hoping to rally the formidable alliance which began to crystallize at the end of Season One. Vader will dispatch new agents to counter their growing coalition, but the Sith Lord's battle with the Rebels could be more personal than anyone realized.
Star Wars Rebels returns to Disney XD on October 14th.