'Twin Peaks' Welcomes 'Prison Break' Star Robert Knepper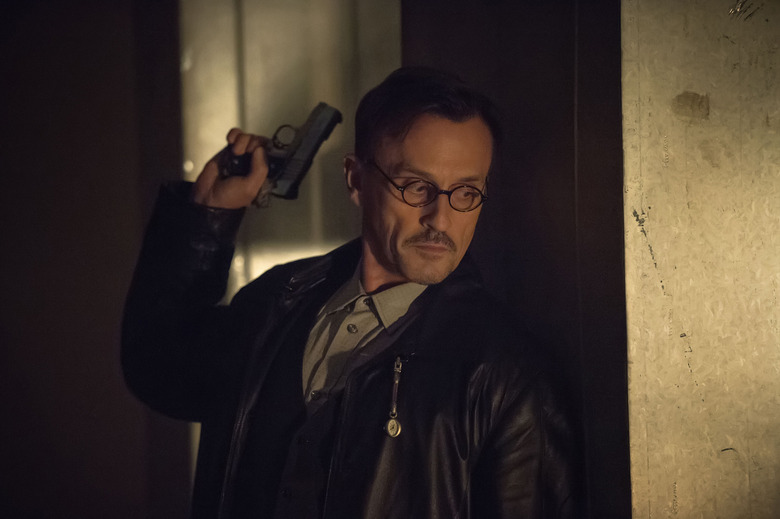 The population of Twin Peaks just got a little bit larger. Robert Knepper has been cast in Showtime's upcoming revival of the early '90s mystery series, joining returning star Kyle MacLachlan and recent addition Amanda Seyfried. Get the latest on the Twin Peaks revival after the jump.
Deadline broke the Twin Peaks Robert Knepper casting news. Details on his character, and for that matter details on all the characters, are being kept under wraps. But word is he'll have a recurring role on the limited series. As we reported last week, Seyfried is also set to appear in multiple episodes, and Balthazar Getty may or may not be taking over an existing role.
At present, MacLachlan is the only original series star officially confirmed to reprise his role. However, Showtime president David Nevins promised he'd be joined by some familiar faces. "I think you should be optimistic that the people that you want will be there, and then there will be some surprises in addition," he teased.
Among those believed to be returning are Sheryl Lee, Sherilyn Fenn, and Dana Ashbrook. Deadline has additionally heard David Patrick Kelly is back as well, and there are rumors Richard Beymer will return. On a sadder note, Catherine Coulson was planning to appear in the revival but passed away earlier this week. It's unclear if she shot any new footage before she died.
Shooting on the new Twin Peaks episodes has been going on for about two weeks now in Washington state. The number of episodes remains unconfirmed. It's expected to be more than nine, and possibly as many as 18. The plan is for David Lynch to direct the entire series as one long movie, and then break it up into episodes later on. Lynch wrote the script with Mark Frost.
Knepper's TV credits include Carnivàle, Prison Break, Heroes, Texas Rising, and Public Morals. On the feature side, he'll next be seen in The Hunger Games: Mockingjay – Part 2 as Capitol minister Antonius.