'The Ring 3' Delayed Until 2016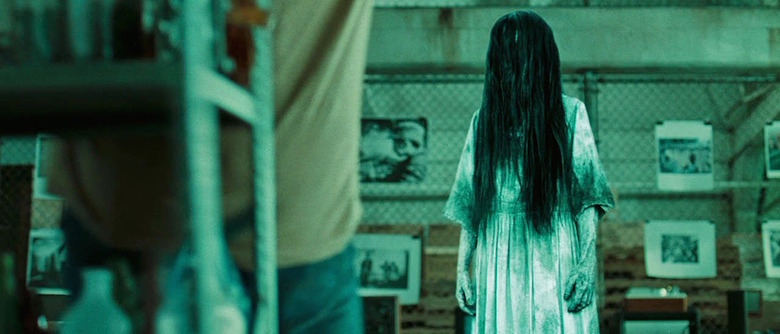 Pumped for The Ring 3? Sorry to break the news, but the sequel/reboot/prequel has been pushed to 2016. The film, titled Rings, is currently without a release date. F. Javier Gutiérrez's film has been flying far under the radar for a while now, so nobody should be shocked by this news. Learn why the film was removed from Paramount's fall schedule after the jump.
I can't be the only one who forgot about this movie. It's been over 10 years since The Ring Two, and since then, nobody has been clamoring for another sequel. The second film failed to capture the scares and tension Gore Verbinski (Pirates of the Caribbean) captured in his remake of the Japanese hit Ringu. Verbinski, wisely, didn't return to the director's chair for the tepid sequel. Still, The Ring Two went on to make over $160 million at the box-office — which is around $80 million less than what its predecessor pulled in. Still, those are good enough numbers to warrant a sequel.
Gutíerrez's 3D horror pic is technically a prequel, starring Matilda Lutz, set before the 2002 original film. Rings is the origin story of Samara, the adorable little girl in the VHS tape that kills people. Unless my memory is failing me, didn't the first film show enough of Samara's backstory? Maybe there's more to tell in that story, but reducing a villain's mystery is rarely ever a good idea.
The Ring 3 was scheduled to open on November 13th, but was supposedly moved to 2016 because of Paramount's busy fall slate. The studio does have quite a few movies coming out, which have generated far more buzz than Rings. Paramount has two potential awards contenders coming up: Adam McKay's (Step Brothers) The Big Short and Anomalisa, the stop-motion film written and co-directed by Charlie Kaufman. McKay's housing bubble drama, which stars Christian Bale and Ryan Gosling, will premiere at AFI in November, while Kaufman's picture has already screened at festivals — and it's excellent. Fans of the writer and director of Synecdoche, New York will unquestionably be happy with his moving, tough drama about love.
If Rings was indeed postponed because of these two films, it's probably for the best. McKay's and Kaufman's films are going to need all the support they can get. Yes, The Big Short has a star-studded cast, but a movie about the housing crisis doesn't immediately sell tickets, and neither do movies starring puppets. When The Ring 3 comes out, its name alone will draw people in.
My question is: Why schedule a horror movie for November? Wouldn't Halloween have been a more suitable release for the prequel/sequel?