'Meadowland' Trailer: Olivia Wilde Is Miserable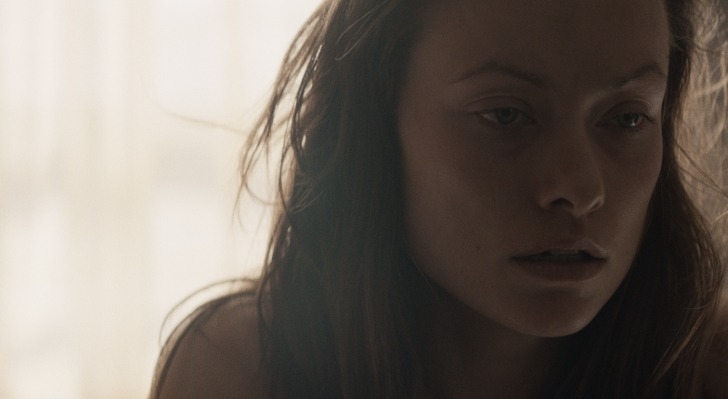 Somber tone. Shots of characters walking aimlessly. Brief glimpses of a gloomy night sky. A tone of despair. Yep, this Meadowland trailer sure does scream "indie." Cinematographer Reed Morano's directorial debut is promising, though, thanks to the director's past work and an excellent cast. Watch the trailer after the jump.
Morano shot The Skeleton Twins and Kill Your Darlings, both solid films with distinct aesthetics. The DP reunites with Skeleton Twins co-star Luke Wilson (Enlightened) for this heavy drama about loss. Wilson acts alongside Olivia Wilde (Her), and a supporting cast that includes Giovanni Ribisi (Boiler Room), Elisabeth Moss (Mad Men), John Leguizamo (Chef), Kevin Corrigan (Results), and Juno Temple (Killer Joe).
Here's the trailer:
Jordan Hoffman (The Guardian) and Kate Erbland (Film School Rejects) are certainly trustworthy critics. The film has done well on the festival circuit, after a positive debut at this year's Tribeca Film Festival. The Meadowland trailer definitely plays as a showcase for the actors. Wilde, in particular, has turned in some excellent performances these past few years. With Her, Rush, and Drinking Buddies she's established that when the material is on the page, she delivers. Even in the case of TRON: Legacy, she was by far the biggest standout in that film, bringing plenty of charm and personality to that sequel.
Luke Wilson, too, has been doing some of his finest work lately. His performance in the short-lived HBO series, Enlightened , is nothing short of heartbreaking. Wilson has always been talented, but his performance in writer Mike White's (Year of the Dog) show is unbelievably good. If you're one of the many who haven't seen that show, get on it, because you won't regret it. Last year Wilson was cast in Cameron Crowe's (Almost Famous) Roadies, which, if picked up by Shotime, should be a real treat as well.
Despite the fact that the Meadowland trailer hits all the beats one expects from a dramatic indie, it's always refreshing to see a trailer that sells mood over plot; it barely touches on what the film is actually about, which is great. There's also nothing wrong with highlighting a cast this impressive.
Meadowland opens in theaters October 16th.
In the hazy aftermath of an unimaginable loss, Sarah (Olivia Wilde) and Phil (Luke Wilson) come unhinged, recklessly ignoring the repercussions. Phil starts to lose sight of his morals as Sarah puts herself in increasingly dangerous situations, falling deeper into her own fever dream.