Guillermo Del Toro Is Working On A Small Indie Movie Next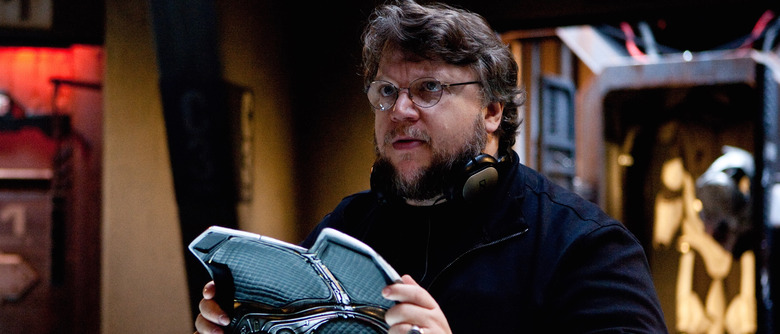 This hasn't been a terrible week for Guillermo del Toro (Pan's Labyrinth). A few days ago he had his newest picture, Crimson Peak, warmly received at Fantastic Fest, and, apparently, he's currently hard at work on another film at the moment. Little is known about project, but we think we have an idea for what this del Toro indie might be. Read more about it after the jump.
In a recent profile piece from Variety, the director shared he's developing "a small, independently financed movie that he is keeping under tight wraps." Del Toro claims it's his next project, which means we're going to have to wait a little while longer for The Haunted Mansion and some of the director's other dream projects, such as, the unlikely Hellboy 3.
About two weeks ago we reported on a rumored project del Toro has written and plans to direct for Fox Searchlight, was has been described as "Wall-E meets Splash." Neither the director or studio confirmed or denied the report, and it was also speculated that the film would be aimed towards children. The filmmaker has produced a handful of animated films, and has often told stories from the point-of-view of children, so it wouldn't be surprising to learn if this del Toro indie is a kids movie.
The project del Toro is directing next maybe isn't the "Wall-E meets Splash" film. If Fox Searchlight is financing the movie, that technically means it's not an independent movie. Then again, since Searchlight is known as an indie friendly studio, maybe del Toro called the project an "indie" for that reason. Whatever the case, at least the director already has his next project lined up.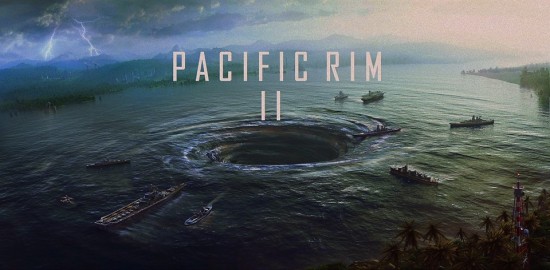 For those curious where this news leaves Pacific Rim 2, according to the very busy director, the sequel is still alive and kicking.
"As far as I'm concerned, it's not cancelled, just postponed. Right now, we have to put a budget and screenplay together, present it to Universal and Legendary, and they will make a decision."
Legendary, Universal, and del Toro must all be in a tight spot. The intention with a sequel is almost always to go bigger, and keeping in mind the pricey cost of the first Pacific Rim, nobody probably thinks it's a wise business move to make an even more expensive sequel.
As we wait to find out what del Toro is making next and whether we'll actually see Pacific Rim 2 actually happen, you should all continue to look forward to seeing Crimson Peak next month. Del Toro probably won't get the opportunity to make many more horror movies at this scale, but if the movie is a hit, we'll possibly see more personal, R-rated adult stories from the director.
Crimson Peak opens in theaters October 16th.