The Best Films Leaving Netflix In October 2015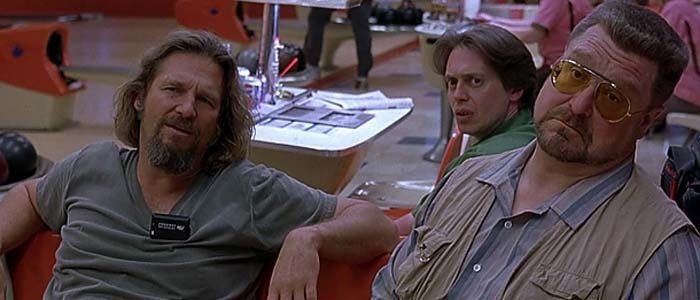 If you've recently been craving to watch the Dane Cook star vehicle, Good Luck Chuck, then you better hurry up, because it's about to leave Netflix. Once again, the company is depriving us of comedy classics we just need to watch again and again. In reality, the streaming service is actually dropping some great movies next month. After the jump, check out our rundown of some of the best films leaving Netflix in October 2015.
Analyze This (October 1st)Harold Ramis' buddy movie about a mobster (Robert De Niro) and his shrink (Billy Crystal) holds up considerably well. Its sequel, Analyze That, is also leaving Netflix, but that movie isn't even as half as funny as Analyze This. Revisiting the film, it was initially surprising to learn Kenneth Lonergan (Margaret) co-wrote the movie, but considering how tight the structure is and how sharp the jokes are, it's not the least bit surprising.Bandits (October 1st)
In case you need your fix of Barry Levinson before his newest film, Rock the Kasbah, comes out next month, maybe make the time to revisit Bandits, one of his more overlooked films. Bruce Willis and Billy Bob Thornton made for an excellent pairing in this confident, funny crime movie.
The Big Lebowski (October 1st)
Most of you probably already own this classic on Blu-Ray, but, in case you don't — and shame on you if that's the case — then there's never a bad time to rewatch The Big Lebowski. The Coen Brothers' comedic mystery has been quoted to death for a reason.
Cold Mountain (October 1st)Cold Romance is a schmaltzy romance, but it's also a beautifully filmed epic from Anthony Minghella (The English Patient). Jude Law and Nicole Kidman are fine, but it's the colorful supporting characters that make Cold Mountain more than the run-of-the-mill period piece. Phillip Seymour Hoffman, in particular, is simply wonderful as a perverted preacher.This Is Spinal Tap (October 1st)
You can never watch this Rob Reiner's comedy too much. This mockumentary about England's most bland rock band, Spinal Tap, is the perfect rise and fall rockstar comedy.
The Producers (October 1st)
Here's another classic comedy leaving Netflix. Mel Brooks (Young Frakenstein) always got the best out of Gene Wilder, and Wilder and Zero Mostel brought such distinct comedic performances to The Producers. Brooks' comedies rarely fade with age, as proven by The Producers and many of his other films.
Days of Heaven (October 1st)
In the mood for an exciting night after a long day of work? Then Netflix has the movie for you: Days of Heaven. Terrence Malick's pictures aren't ever the ideal movies to watch if you're hoping to relax, but if you want to experience some gorgeous imagery and soul crushing drama, then watch Days of Heaven.
Romeo + Juliet (October 1st)
Does Baz Luhrmann's (The Great Gatsby) William Shakespeare adaption still make teenagers swoon? Whether teens are still swooning or not over this movie, Luhrmann's energetic, campy, and sometimes powerful take on Shakespeare's classic has remained highly-enjoyable. Few Shakespeare adaptations are this cinematic and bold.
Exorcist (October 1st)
It's too bad Netflix isn't keeping this title around until after Halloween. William Friedkin's (The French Connection) masterpiece is one of the scariest movies ever made. The performances, themes, and imagery all play a part in the scares Friedkin conjured up in this story about an exorcism.
Brüno (October 16th)Sacha Baron Cohen's followup to Borat may have disappointed some fans back in 2009, but it's just as funny, if not funnier, than Cohen's breakout film. The story of a star-seeker in America is just as relevant today as it was six years ago.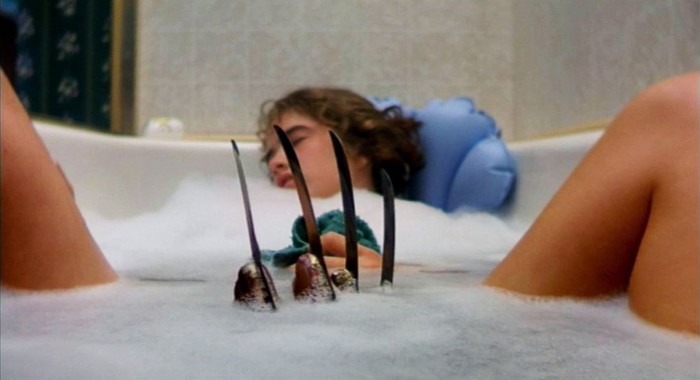 October 1st
A Nightmare on Elm Street (1984)
American Masters: Billie Jean King (2013)
Analyze That (2002)
Analyze This (1999)
Angela's Ashes (1999)
Annie Hall (1977)
Baby's Day Out (1994)
Bandits (2001)
Barnyard (2006)
Beyond Borders (2003)
Bizarre Foods with Andrew Zimmern Collection
Buying & Selling: Season 1-2
Caprica: Season 1
Charlie Bartlett (2007)
Clockstoppers (2002)
Cold Mountain (2003)
Days of Heaven (1978)
Dead Man Walking (1995)
Destination Truth: Season 4
Domestic Disturbance (2001)
Down to Earth (2001)
Ella Enchanted (2004)
Hawaii Five-O (1968): Season 11-12
Hotel Impossible: Season 1-2
Interview with the Vampire (1994)
Kangaroo Jack (2003)
L!fe Happens (2011)
L'Auberge Espagnole (2002)
Maverick (1994)
Nature: Ireland's Wild River (2014)
Nature: Leave It to Beavers (2014)
Nature: Love in the Animal Kingdom (2013)
Nature: My Bionic Pet (2014)
Nature: Parrot Confidential (2013)
Nature: Saving Otter 501 (2013)
Nature: Snow Monkeys (2014)
Nature: Touching the Wild: Living with the Mule Deer of Deadman Gulch (2014)
Off Limits Collection: Collection 1-2
Pee-wee's Big Adventure (1985)
Plankton Invasion (2012)
Restaurant: Impossible Collection: Impossible
Rob Roy (1995)
Romeo + Juliet (1996)
Saturday Night Live: The 2010s: Season 37
Sid the Science Kid: Season 1
The Beautician and the Beast (1997)
The Big Lebowski (1998)
The Crocodile Hunter: Collision Course (2002)
The Dead Files: Season 1-2
The Devil's Rejects (2005)
The Exorcist (1973)
The Hunt for Red October (1990)
The Phantom of the Opera (1989)
The Pioneer Woman Collection: Collection 1
The Producers (1968)
The Scorpion King 3: Battle for Redemption (2011)
This Is Spinal Tap (1984)
Twilight (2008)
Twins (1998)
Windtalkers (2002)
You Got Served (2004)
October 4th
Wolverine and the X-Men: Season 1
October 7th
Alpha and Omega 2: A Howl-iday Adventure (2013)
Alpha and Omega 3: The Great Wolf Games (2014)
October 8th
Snoop Dogg Presents The Bad Girls of Comedy (2012)
October 12th
Bratz Kidz: Fairy Tales (2007)
October 15th
Good Luck Chuck (2007)
Pinky Dinky Doo: Season 1
Play with Me Sesame: Season 1
Sesame Street: Animals and Nature: Season 1
Sesame Street: Classics: Vol. 1-2
Sesame Street: Cookie and Friends: Season 1
Sesame Street: Creativity and Imagination: Season 1
Sesame Street: Elmo and Friends: Season 1
Sesame Street: Everyday Moments: Season 1
Sesame Street: Music and Dance: Season 1
Sesame Street: Numbers and Letters: Season 1
October 16th
Brüno (2009)
Chico & Rita (2010)
October 22nd
Machine Gun Preacher (2011)
October 26th
Bratz: Genie Magic (2006)
October 29th
America's Sweethearts (2001)
October 30th
Life in Our Universe: Season 1
October 31st
Braxton Family Values: Season 3