Matt Damon Says He'd Play 'Daredevil' If Christopher Nolan Directed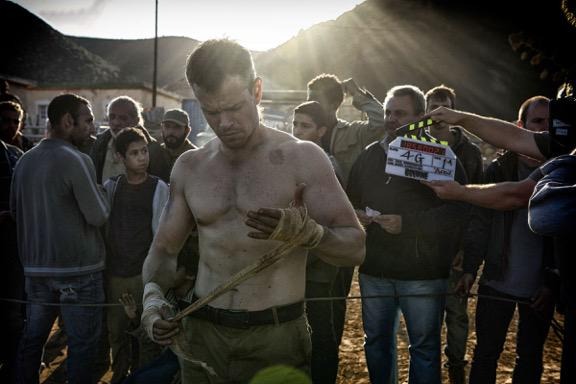 Would Matt Damon ever star in a superhero movie? The actor reveals that he turned down the Daredevil role that his friend Ben Affleck ended up taking over a decade ago. The reason he turned it down was not because he didn't believe in the property, but instead because he wasn't sure of director Mark Steven Johnson. Damon says he would play Daredevil on the big screen if Chris Nolan were to direct the movie. I'd also pay to see that. Hit the jump to read the Matt Damon Daredevil comments.
Daredevil has always been somewhat of a third their title in the Marvel Comic line-up, despite having fantastic runs with high critical acclaim. It doesn't help that the 2003 movie adaptation starring Ben Affleck is considered one of the worst comic book movies of all time. I've always been a fan of the character, and have always believed that Matt Murdock could translate well if a big screen or small screen adaptation were done right. It seems like the character is finally getting some mainstream acceptance since the release of the Netflix original television series.Matt Damon and Ben Affleck have always been fans of the red devil, long before superhero movies was a huge trend. Affleck wrote the forward for the trade paperback of Kevin Smith's fantastic Guardian Devil run in the Daredevil comics in the late 1990's.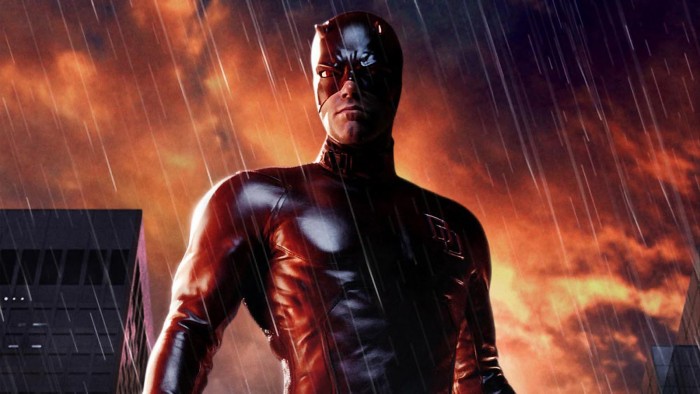 When The New York Daily News asked Matt Damon if he would follow Ben Affleck's foot steps and play a superhero in an upcoming film, he said the following:
"I think he approached it the right way, which is, 'Can I make a great superhero movie?' rather than, 'Do I want to play a superhero?' I'd consider it if the right thing came along. For us it was always 'Daredevil' — that's the comic we read when we were kids. But when that one came along (in 2003) I chickened out, because I couldn't tell. I hadn't seen the director (Mark Steven Johnson's) work and I didn't know. So I just said, 'No.' Ben was like, 'I gotta do it.' And the movie ended up doing very well, even though I don't think Ben was ultimately very proud of it."
I don't believe I've ever heard that Damon turned down the role before, which is interesting. But the Bourne series actor joked that he would step into the red suit on the big screen if The Dark Knight series director asked him to:
"If Chris Nolan came up to me and said, 'I want to do Daredevil,' I would be in. Just putting that out there."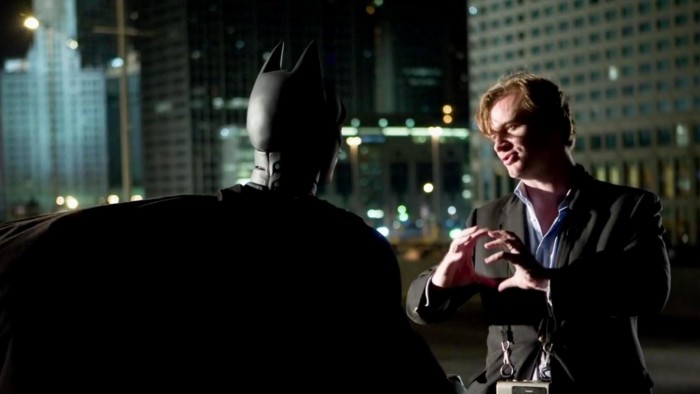 As much as comic book fans would like to see that it seems very unlikely. Sure, Damon and Nolan have a history with Matt having played a role in the filmmaker's 2014 film Interstellar, but it seems unlikely that Nolan would want to return to comic book superheroes. And if he did, his desk with Warner Bros would probably prevent him from ever realistically doing a Marvel film. And that aside, the dark vigilante character might be too close in tone to what Nolan aimed for with the Dark Knight trilogy. Also lets not forget the popular Netflix original series starring Charlie Cox which will soon to air a second season.
But I'd love to take a trip to an alternate universe where I could see a Daredevil movie directed by Christopher Nolan and starring Matt Damon. Unfortunately we live in a universe where we got this instead:
I'm one of those people that has always argued that the Daredevil directors cut was a lot better than the theatrical version of the film, but its still the same film in broad strokes. I've also for years said that the series was better fitted for a television adaptation, half superhero/vigilante story and half court room drama. The Netflix series isn't exactly that, but I've enjoyed the first season. If you haven't dipped your toes in the water, here is the Daredevil first season trailer: