'Tron 3' Isn't Dead Yet, According To Garrett Hedlund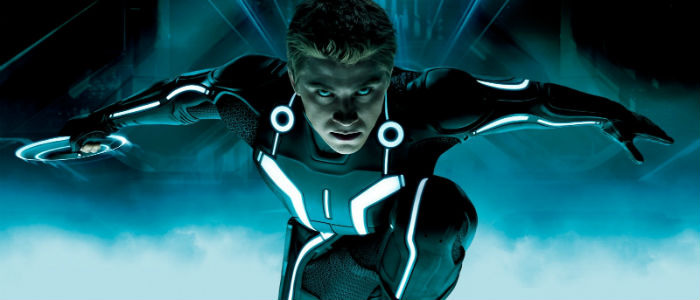 Tron fans wept when Disney finally pulled the plug on the threequel, after years of on-again, off-again development. But star Garrett Hedlund isn't mourning the death of the franchise, mainly because he doesn't actually believe it's "totally dead." Does he have new intel, or is he just a stubborn optimist? Read the Tron 3 Garrett Hedlund comments after the jump. 
Speaking to ComicBook.com, Hedlund served up the surprising suggestion that Tron 3 might be alive.
I haven't been told it's totally dead. Ever since we did Legacy, we knew that to have another story follow it up, it had to be concrete and exciting. Disney needed to have the right story to go forward. I think it was going to introduce some things that were as exciting as Legacy was and then some, though.
If you're looking for a glimmer of hope, there it is. Tron: Legacy's star still thinks Tron 3 could happen, so maybe rumors of its death were greatly exaggerated. Or perhaps Hedlund is just trying to stay positive. The pessimist in me wants to point out that "not totally dead" is not the same thing as "actively making progress," and Hedlund doesn't offer any updates on a new iteration of the project.
For what it's worth, Hedlund's co-star Olivia Wilde definitely seems to think Tron 3 is cancelled, while Bruce Boxleitner says he's "moved on." It's possible that Hedlund knows something they don't, but it's just as likely (or frankly, more likely) that he's either misunderstanding the situation or trying to keep hope alive for the fans.
Rumored to be titled Tron: Ascension, the new film was supposed to start shooting in October 2015. But even if Disney decides to dust off the property and try again, it'll probably be a while before cameras roll. Whenever it happens, Hedlund says he'll be ready.
Who knows, maybe it'll be like Legacy was to the first Tron, it'll be 30 years, and I'll have my young Flynn CGI face, who knows? But they could do it anytime from now, and I would of course jump back in. Something like that could be quite fun, though!