Matt Damon Divulges Some More 'Bourne 5' Story Details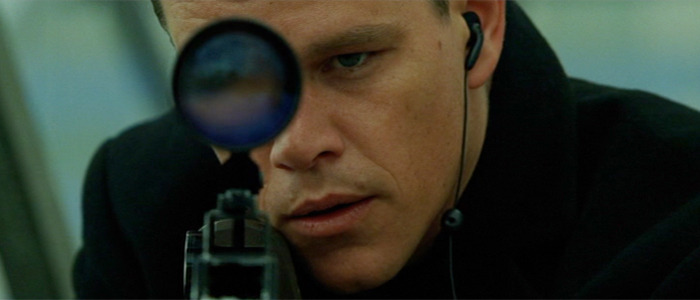 Production on Bourne 5, the next installment of the action thriller franchise that began with The Bourne Identity in 2002, is currently underway. The story of the titular character, a former covert operative named Jason Bourne, seemed to end in 2007, though the universe was expanded with The Bourne Legacy starring Jeremy Renner in 2012.
But now Matt Damon is back in the role for another round, along with The Bourne Ultimatum director Paul Greengrass, and he's divulged some more Bourne 5 story details for fans to absorb.
Damon has taken a break from shooting Bourne 5 to hop on the publicity train for The Martian, hitting theaters next week. Speaking with NY Daily News, here's what Damon had to say about the sequel:
"[Bourne] has his memory back, but that doesn't mean he knows everything. It's 12 years since Jason Bourne has been on the grid. So we have to answer the questions, Where's he been? What's he doing? What gets him going again? So once we solved all that, then we had a movie."
Sadly, this just raises more questions than answers as the plot remains classified. However, it's interesting to note that Damon says 12 years have passed since The Bourne Ultimatum, because by the time the film arrives on July 29th, 2016, only nine years will have passed in real time since the last movie. So it sounds like the story will actually be set a little bit in the future.
However, that doesn't mean the Bourne movies still won't be grounded in our own complicated political climate. After all, Damon previously said:
"Without giving too much of it away, it's Bourne through an austerity-riddled Europe and in a post-Snowden world. It seems like enough has changed, you know? There are all these kinds of arguments about spying and civil liberties and the nature of democracy.
Damon also noted previously that the movie begins in Greece and ends in Las Vegas, but there will likely be some pit stops in between as well. Sin City is an interesting place for the movie to have its finale. Let's just hope Bourne doesn't spoil any heists that Danny Ocean and his crew may have in play.
For those just joining us Bourne 5 will also star Tommy Lee Jones as a high-ranking CIA officer and Alicia Vikander as the female lead. Vincent Cassel also has a role as a villain and Django Unchained actor Ato Essandoh has an undisclosed part in the sequel as well. And in addition to the return of Matt Damon, we'll see Julia Stiles return as Nicky Parsons too.
Paul Greengrass is directing Bourne 5 from a script he co-wrote with Christopher Rouse, and we'll do our best to keep you updated as more information about Bourne 5 becomes available.