Exclusive Clip From 'Finders Keepers', My Favorite Documentary Of 2015 (So Far)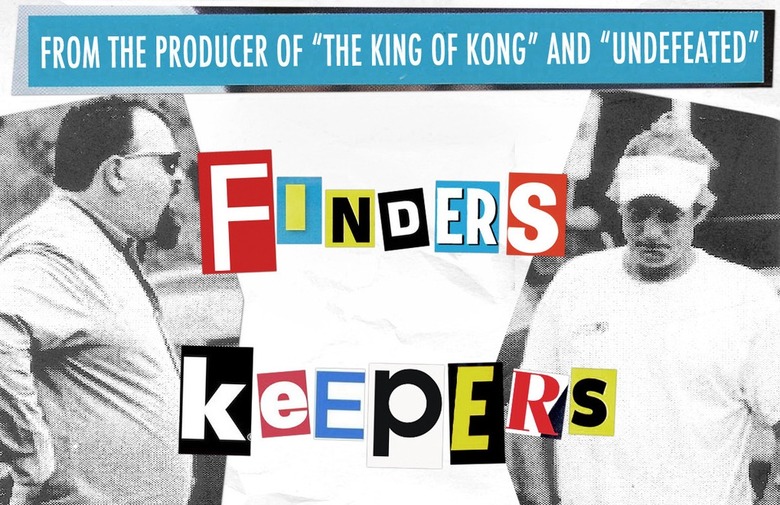 At the 2015 Sundance Film Festival, I saw a documentary titled Finders Keepers, a hilarious, bizarre and sometimes devastating true life story of two men fighting over a severed human leg. Yes, you read that right — a human leg. Aside from a documentary which I helped produce (yes, disqualified from this competition due to obvious conflict of interest), Finders Keepers is my favorite documentary film of 2015 (so far). The story follows Shannon Whisnant, who purchased a storage unit at auction and was surprised to find the severed human leg inside a used bbq grill. The other man, John Wood, wants his leg back, but Whisnant isn't about to let that happen.
I've reviewed the movie, we've run a clip from the film in the past, and have even posted the Finders Keepers trailer, and now that the film is hitting theaters today (September 25th 2015) and an iTunes and Video On Demand debut scheduled for next week (October 2nd 2015), we have been given the opportunity to premiere an exclusive clip. The clip shows the first in person confrontation between the two men as Shannon confronts Wood at a local news press conference outside the Dollar General store. Hit the jump to watch the Finders Keepers clip now.
Finders Keepers Clip
Here is a couple excerpts from my Finders Keepers review from the 2015 Sundance Film Festival:
I love documentary films like King of Kong and Trekkies that let us explore the world of quirky "weirdos". With Finders Keepers, producers Seth Gordin (King of Kong) and Adam Goldberg (The Goldbergs) give us a fascinating slice of moldy Americana. ... For Whisnant the leg represents his hopes and dreams of someday being famous — for what it really doesn't matter. He believes he bought the leg fair and square and is unwilling to let his 15 minutes of fame ed. For Wood, the leg represents the unwillingness to let go of blame for the plane crash that killed his father and resulted in the amputation of his leg. And both men are surrounded by a set of characters that will have you laughing in disbelief. One person I talked to after the screening was convinced for the first half of the movie that it was a narrative fictional feature film — but honestly, this story and characters are too strange to be fiction.
Finders Keepers will be released in theaters on September 25th 2015 and on iTunes and Video On Demand on October 2nd 2015.