See Hugh Jackman's Choice Tom Hardy As Wolverine Thanks To Fan Art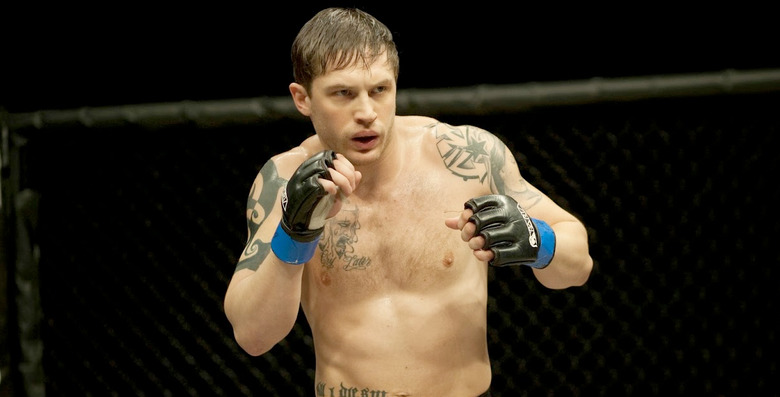 As we all know by now, Wolverine 3 is going to be the last time Hugh Jackman steps into the shoes of the adamantium-clawed mutant who has become the crux of the X-Men franchise. He's supposed to pop up in X-Men: Apocalypse before that, and there have been rumblings that he might have a cameo in Deadpool early next year too.
But sadly, fans will have to accept that sometime in the near future, Hugh Jackman will no longer be Wolverine. However, since the character doesn't age the same as everyone else, he doesn't have to be killed off. Jackman could merely be replaced by someone younger than him (though not too much younger), and the Australian actor would like to see Inception and The Dark Knight Rises star Tom Hardy as Wolverine next.
Update from editor Peter Sciretta: Bosslogic created a cool mock-up of what Tom Hardy might look like as Wolverine. See the piece of fan art after the jump followed by Ethan's original story from September 24th 2015.
Tom Hardy as Wolverine Fan Art
This comes from a little excerpt from a recent interview with Hugh Jackman at MTV UK while he's promoting the release of Pan (which has some mixed early buzz after the premiere). When asked who he thinks should replace him, he tapdances a bit to think about who might be a viable candidate before landing on Tom Hardy, though he does note that Hardy is younger than himself.
But as we said, since Logan's aging is slowed down by his healing powers, he's not a character that needs to be killed off or retired. Unlike a character such as Tony Stark or Peter Parker, Wolverine doesn't need to be rebooted to continue However, since Jackman has left his mark on the character, 20th Century Fox may not actually be so eager to replace him so quickly.
Don't forget that when Channing Tatum officially signed on for Gambit, one of the reasons that he almost didn't finalize his deal is because Fox hopes that he will become the new anchor of the X-Men series after Hugh Jackman has stepped away. Gambit isn't quite as strong of a character as Wolverine, so that could be difficult, but that does show us Fox may not necessarily want to reboot Wolverine immediately after Jackman's departure.
The question is, would Tom Hardy want to accept role that would likely entail a hefty contract for multiple movies? Though Hardy has taken blockbuster roles in movies such as The Dark Knight Rises, Inception and even This Means War, he's mostly stayed away from film franchises that would obligate him to an unknown number of sequels.
The only exception to Hardy's movie choices is Mad Max: Fury Road, but when he signed on, he knew that there were supposed to be two more movies to follow that (though we're waiting to see if even one of them happens at this point). But if Hardy were to take on a role as Wolverine, the studio would undoubtedly want him to pop up repeatedly as the character, and he might not be so keen on the role. After all, for Jackman, Wolverine was a breakthrough role, but Hardy already has a high profile in Hollywood, so he doesn't really need it.
Anyway, we've still got a couple years before we have to really start thinking about who will replace Wolverine after Hugh Jackman puts down the claws. In the meantime we can look forward to seeing him in X-Men: Apocalypse on May 27th, 2016 and Wolverine 3 on March 3rd, 2017.
Who do you think should play Wolverine next?