Gotham "Red-Band" Trailer Is Like 'Suicide Squad' For TV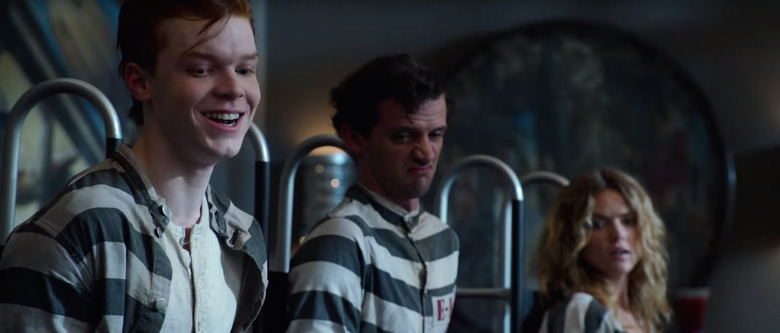 We were promised that Gotham Season 2 would be all about the rise of the villains, and one episode in the city's resident baddies already seem to be on their way up. Now a new "red band" trailer is teasing the Maniax, whom you can think of as a sort of a small-screen version of the Suicide Squad. Only even more evil, because they're working for Theo Galavan instead of Amanda Waller. Watch the Gotham red-band trailer after the jump.
Despite being billed as a red-band trailer, the new Gotham promo actually isn't all that NSFW. Gotham is still a network TV show, after all.
Gotham airs Mondays at 8/7c on Fox.
The origin story continues on GOTHAM: RISE OF THE VILLAINS and the stakes are higher than ever, as Super Villains more ambitious and depraved are introduced, and a realignment of alliances shakes up the fight for power in Gotham City. Detective JIM GORDON (Ben McKenzie) and the ethically questionable veteran Detective HARVEY BULLOCK (Donal Logue) remain at the forefront of the fight against crime in this dangerously corrupt city. While confronting Gotham's most notorious criminals, Gordon's moral compass begins to waver. But he is taken under the wing of NATHANIEL BARNES (Michael Chiklis), a law-and-order zealot who is unafraid of making enemies. Meanwhile, Gordon continues his quest to gain the trust of the young BRUCE WAYNE (David Mazouz), who is on a clear path towards the man he is destined to become, after discovering his father's deepest secrets, with the help of his trusted butler and mentor, ALFRED PENNYWORTH (Sean Pertwee) and newfound ally at Wayne Enterprises, LUCIUS FOX (Chris Chalk).