'Jack Ryan' TV Series Lands At Amazon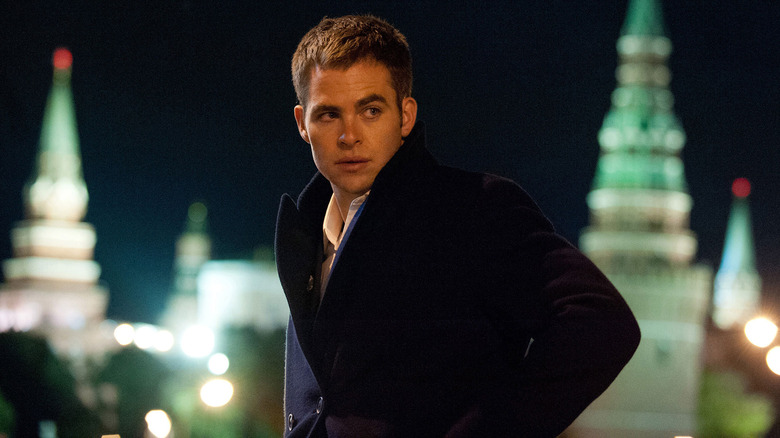 UPDATE: The Jack Ryan TV series is now in development at Amazon, as reported by THR. Original story from 9/23/2015 follows.Jack Ryan's last attempt at a big-screen comeback fizzled after just one tepidly received film. But he's a CIA hero, damnit, and that means he's not about to give up so quickly. The classic Tom Clancy character will now head to TV, with some help from Carlton Cuse and Michael Bay. Get details on the new Jack Ryan TV series after the jump. Deadline reports that the new take on Jack Ryan was conceived by Cuse and Lost writer Graham Roland. While the show will use Clancy's novels as source material, it won't be a direct adaptation like most of the movies have been. The Jack Ryan TV series will be set in the present day, following the CIA hero in his prime.
In Clancy's books, Ryan is a Marine officer whose military career is cut short after a helicopter crash. He works as a stockbroker and then as a professor at the U.S. Naval Academy before he's recruited into the CIA. Over the years he serves as Deputy Director of the CIA, the U.S. National Security Advisor, Vice President of the United States, and, eventually, President of the United States.
Roland and Cuse will executive produce with Lindsey Springer of Carlton Cuse Productions and Bay, Brad Fuller, and Andrew Form through Platinum Dunes. Also on board are Paramount TV, which first teamed up with Platinum Dunes for the project, and Skydance Media. Multiple networks are already bidding to be Jack Ryan's new home.
Jack Ryan has been played by four different actors in five films across 25 years: Alec Baldwin in 1990's The Hunt for Red October, Harrison Ford in 1992's Patriot Games and 1994's Clear and Present Danger, Ben Affleck in 2002's The Sum of All Fears, and Chris Pine in 2014's Jack Ryan: Shadow Recruit. Collectively, they've grossed nearly $1 billion worldwide (or more than that once you factor in inflation).