This Week In Trailers: Beast, ORION: The Man Who Would Be King, (T)error, Meadowland, Rattle The Cage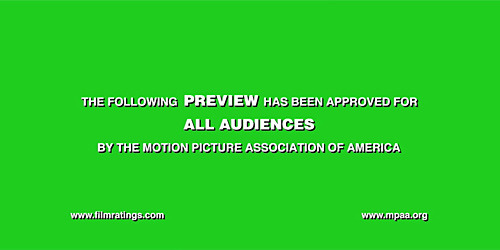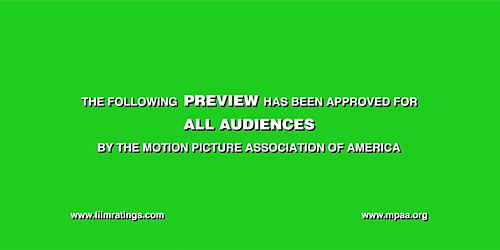 Trailers are an under-appreciated art form insofar that many times they're seen as vehicles for showing footage, explaining films away, or showing their hand about what moviegoers can expect. Foreign, domestic, independent, big budget: What better way to hone your skills as a thoughtful moviegoer than by deconstructing these little pieces of advertising? This week we ground and pound in a foreign country before getting introspective, try to fill the bulbous void that Elvis left, get a real view into our government's counterterrorism methods, see Luke Wilson and Olivia Wilde up their game higher than VOD quality, and get trapped in a prison cell by a psychopath.Meadowland Trailer
Yes.
I remember watching Olivia Wilde in 2008's Fix and enjoying the intensity of her performance in what would be part of her ascent to getting large acting roles. This movie, thankfully, feels like a return to form of that kind of rawness. Insert the same comments about Luke Wilson, replace his film with The Royal Tennenbaums and you can understand my giddiness about this pitch. Not to say either hasn't done anything that has matched their earlier work but director Reed Morano seems to have tapped into their true talents that helps this trailer posses emotional heft. While there doesn't seem to be much disclosed about the story, it's that sparseness and opaqueness that helps Luke and Olivia just push through this trailer showing some spectacular range. I'm unsure of what anyone is getting into should they decide to enter this orbit but the trailer is amazingly well-edited and balanced to the point that, if you didn't hear anything else about the movie, you would be hard pressed to find anything else so evocative and stirring.
ORION: The Man Who Would Be King Trailer
Fun fun fun.
The last time I talked about director Jeanie Finlay's latest was over a year and a half ago. I've been a fan of her brand of storytelling since 2011's Sound It Out (a fantastic documentary about the last vinyl record store in the North East of England) and this one engenders the same kind of giddiness that Sound It Out did when it also dropped from out of nowhere.  The trailer not only breaks down the chain of events that launched this Lone Ranger masked singer's career but it makes the perfect case why this story needed to be told. Lives aren't at stake and this isn't the Pentagon Papers but this documentary has already received accolades from various festivals; happily, they front-load those festival credentials early to establish its pedigree, while taking you on this amazingly odd trip. We're probably left to wonder more than anything else once this is done how this dude was able to fly so high on a gimmick but that's the joy in knowing a movie like this exists.
(T)error Trailer
Stick with me on this.
This trailer immediately drove me to find out more about what it is that's happening here. Thankfully, I found this on their site which, I think, can provide some great context about the trailer before you engage. For those who listen to This American Life and have heard their episode "The Convert" this seems like a great cinematic compliment. From the filmmakers:
Since 2009, paid FBI informants have played a central role in nearly 50% of all domestic terrorism cases. Informants, who can earn up to $100,000 per case, are instructed to build relationships with persons of interest in the Muslim community. Informants then use a mixture of conversation, persuasion, and coercion to determine if these individuals, when given the plot, means, and opportunity, will then participate in terrorist activity.Critics of this strategy, known as "preemption" or "prevention", argue that the government is solving plots that they themselves create in order to declare an easy victory in the war on terror. In fact, Human Rights Watch recently reported that out of all the high profile terrorism cases announced in the past decade, all but four were initiated by an informant-provocateur.We recognize that there is a strong need for national security. However, what motivated us to make this film was a deep concern that the FBI was using untrained and unregulated informants to create the illusion of safety, rather than the essence of it. We were also troubled by the fact that these tactics have harmed the broader Muslim community.
Directors Lyric R. Cabral and David Felix Sutcliffe possibly know what tough road this is but they do a spectacular job at not only establishing their critical accolades from the start and constantly reinforce this story's importance by flashing up enough pull-quotes that you would be hard pressed to not at least give this documentary the time of day. Powerful, important information is in here and they get that message across visually and emotionally.
Rattle The Cage Trailer
Intimate.
What you notice about director Majid Al Ansari's film that seems to be perfectly adaptable to the stage as it would be a film set is how intimate it feels. Having its world premiere this weekend at Fantastic Fest, this trailer knows how to exactly wrench out the most tension it can out of its tight minute, forty-seven second running time. It has equal parts thriller and psychological mind-bending weirdness, so much so that I'm reminded of a film like 1998's The Interview with Hugo Weaving where you're not quite sure exactly who did what or who is being honest.
Beast Trailer
Can't say I know much about what it is I'm supposed to take away from this.
Directors Tom McKeith and Sam McKeith have given us something very small but immensely rich. We're watching moments out of context but they are filled with dense emotion and complexity. Violence abounds but it's not the focus. We don't know how these disparate puzzle pieces of our protagonist's life fit together but there's a story being told here without words. We're being asked to be interlopers, witnesses to a life and it's a bold choice to just leave it at that. Playing to some positive buzz from TIFF, this could be one to keep on the radar.
Nota bene: If you have any suggestions of trailers to possibly be included in this column, even have a trailer of your own to pitch, please let me know by sending me a note at Christopher_Stipp@yahoo.com or look me up via Twitter at @Stipp
In case you missed them, here are the other trailers we covered at /Film this week: