Terry Gilliam's 'The Man Who Killed Don Quixote' Delayed As John Hurt Undergoes Cancer Treatment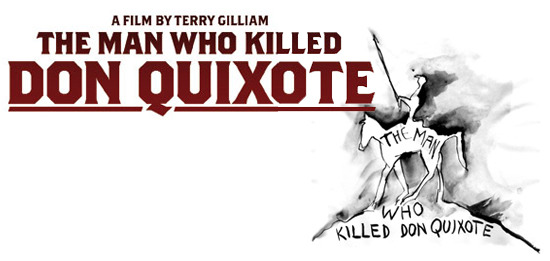 The story of Terry Gilliam's death was thankfully completely wrong, but his new/old film project, The Man Who Killed Don Quixote, is having a harder time. The film has been an on-again, off-again proposition for years, originally going before cameras in 2000 with Johnny Depp and Jean Rochefort in the lead roles before a set of disasters, including physical problems for Rochefort, forced the film to be canceled. We could write a book about the movie's problems, but there's already a movie about it, Lost in La Mancha.
The latest incarnation of The Man Who Killed Don Quixote has been planned to star Jack O'Connell and John Hurt. That's now in doubt, however, as Hurt's recent cancer diagnosis means Don Quixote is delayed again.
The Times, via ContactMusic reports the Don Quixote delay due to Hurt illness; he was diagnosed with pancreatic cancer in June of this year. Thankfully, the prognosis for Hurt's treatment is good — concern for his health is paramount here. But cancer for a 75-year old actor means the film can't be insured for the time being, and that means a delay.
John Hurt told the Times,
Terry seems very optimistic that we will start filming soon. Optimism is a good thing.
Fingers crossed that things work out, first for Hurt, and then for the movie. If Don Quixote does shoot this year or next, possibly financed by Amazon, it will feature updates to the story originally written almost two decades ago. Gilliam said last year,
I keep incorporating my own life into it and shifting it. The basic underlying premise of that the version Johnny was involved in was that he actually was going to be transported back to the 17th century, and now it all takes place now, it's contemporary. It's more about how movies can damage people... Our main character actually made a Don Quixote movie a lot earlier in his history, and the effect it had on many people wasn't very nice. Some people go mad, some people turn to drink, some people become whores.
Here's the most recent description of the script:
A modern and satirical twist on the tale, "Don Quixote" stars O'Connell as Toby, a jaded commercials director who travels to Spain for a shoot and comes across a gypsy who gives a copy of his student film — a lyrical re-working of the Don Quixote story set in a quaint old Spanish village. Moved by the discovery, Toby sets off on a bizarre road trip to find the little village where the student student film was shot and gets caught up in a series of catastrophies.