'The Jungle Book' Trailer Mash-Up: Disney's 1967 Classic Meets The 2016 Remake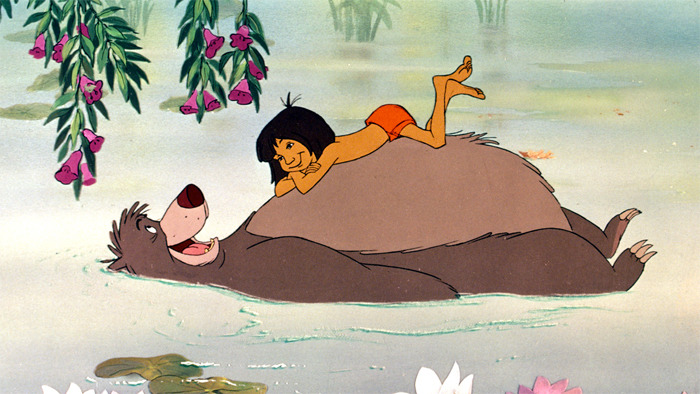 Just last week brought the first teaser trailer for Disney's new live-action adaptation of The Jungle Book, giving a realistic makeover to the 1967 animated musical adaptation, complete with some impressive visual effects bringing the animals to life.
And now an inevitable The Jungle Book trailer mash-up has surfaced, taking footage from the original animated movie and cutting it in the style of the recent teaser trailer for the 2016 release.
Here's The Jungle Book trailer mash-up from Omar Eliraz:
The editor of the video said the new trailer simply made him nostalgic for the animated classic, so he cut together this little tribute with a modern twist. It definitely make some of the more lighthearted footage from the original movie a little more intense with just a couple of well-placed fades and cuts. And I like how he even used the old credits in place of the bumpers used to hype up the star-studded cast of the remake.
Frankly, I'm interested to see how the fantastical element of talking animals meshes with the realistic effects of the live-action remake. Will we be seeing a very real-looking bear singing and dancing to the tune of "Bare Necessities" in Jon Favreau's new take on the tale? There's something about that sight which just feels strange to me, but it's hinted at in the teaser trailer at the end.
If there's one thing that these live-action remakes will do, it's get Disney fans interested in seeing the old versions again. That likely means they'll be picking up the original movies on Blu-Ray and DVD (when possible) so they can show their own kids the movies they fell in love with when they were just kids. And since Disney has a bunch of live-action remakes in the works, that's going to keep happening for years.
If you haven't seen the trailer for Jon Favreau's The Jungle Book, watch it right here.