Colin Trevorrow 'Star Wars: Episode IX' Comments Tease The Scope Of The Star Wars Universe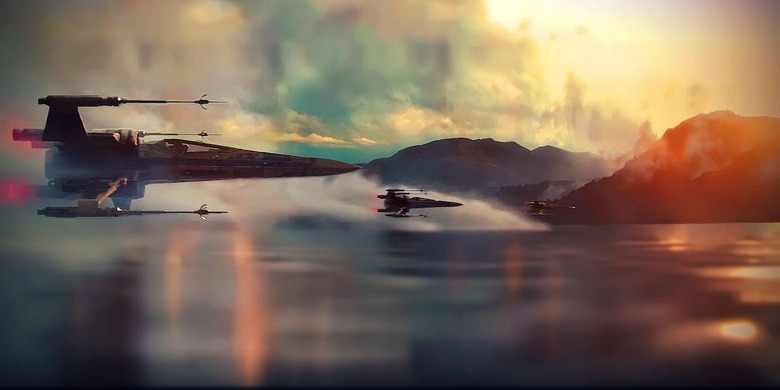 Jurassic World director Colin Trevorrow is out doing press for the home video release of the Jurassic Park sequel. Earlier today we wrote about his comments regarding which Jurassic Park quote inspired Jurassic World, and which quote will inspire Jurassic World 2. But Trevorrow also talked about that other little sequel he is attached to direct coming out in 2019: Star Wars Episode IX. Hit the jump to read the Colin Trevorrow Star Wars comments.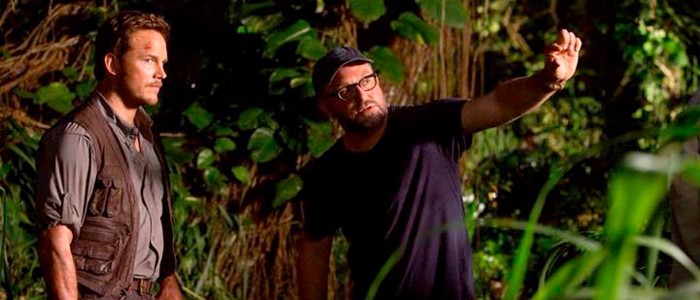 Trevorrow talked briefly about Star Wars: Episode IX while he appeared on the Jurassic Park fan podcast Jurassic Cast:
"I obviously can't talk too much about Star Wars, but the idea of that 'Universe,' that word gets thrown around a lot as far as movies are concerned and what people are building, that one's an actual universe. I think that the size and scope of that. Every kind of story we can think of can be told in the Star Wars universe, because it is endless and boundless."
Yeah, his quote doesn't reveal much at all but it still gets me excited. So many movie studios are trying to put together connected movie universes, and so far no one has been able to do it on the scale that Marvel Studios has. The new Star Wars universe certainly will have have an epic scope, and between all the different stories that will be told on screen through the Skywalker saga to the "Star Wars Story" anthology films, and the abundance of interlinked cross media stories that will unfold from in video games, books, theme parks and comic books.
Now we don't know much about Star Wars: Episode IX at this point as JJ Abrams' seventh episode of the Star Wars saga, Star Wars: The Force Awakens, has yet to hit theaters, never mind Rian Johnson's follow-up Episode VIII which is due in 2017.
I originally asked Colin if he would direct a Star Wars movie during the Jurassic World junket, and this was his response back then:
Yeah, I can't say no to that idea. Look, I think you'd know I was lying if I said I would never ever do a Star Wars film. I could tell you absolutely, 100 percent for sure I'm not doing or involved in the Boba Fett one. And I'm sure they'll find a great filmmaker to do it. And I'm so impressed with the choices they have made. And I think specifically Rian Johnson is such an awesome filmmaker. And I'm so excited to see what he does.
After the huge box office performance of Jurassic World, Trevorrow was then rumored to be attached to Star Wars Episode IX. Originally rumors pegged that the filmmaker would be announced at San Diego Comic Con 2015, but Lucasfilm and Disney held the confirmation for their own D23 Expo 2015. Daisy Ridley and John Boyega are expected to be the stars of the new Star Wars trilogy, which would be bookended with Trevorrow's film. The only other thing that Trevorrow has said publicly about his upcoming Star Wars film was a statement in the press release:
This is not a job or an assignment. It is a seat at a campfire, surrounded by an extraordinary group of storytellers, filmmakers, artists and craftspeople. We've been charged with telling new stories for a younger generation because they deserve what we all had—a mythology to call their own. We will do this by channeling something George Lucas instilled in all of us: boundless creativity, pure invention and hope.