Megan Fox Replacing Zooey Deschanel On 'New Girl' During Season 5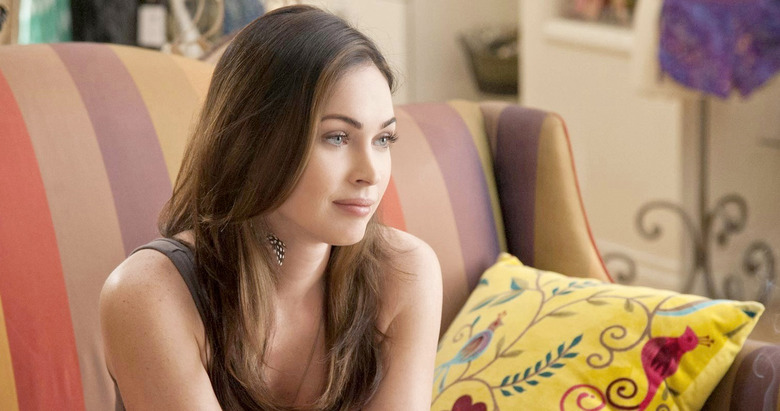 In the world of television, actors and actresses come and go, resulting in some of your favorite characters getting replaced by someone completely new.
Some of the more prominent examples include Michael J. Fox leaving Spin City and being replaced by Charlie Sheen, or for that matter, Charlie Sheen being replaced by Ashton Kutcher on Two and a Half Men. A more tragic example includes Phil Hartman on NewsRadio being replaced by Jon Lovitz after the former's untimely death.
And now we can add one more to the list, though this one seems to be more temporary. Megan Fox will be replacing Zooey Deschanel during the the fifth season of Fox's comedy series New Girl as the titular star of the series goes on maternity leave after having her first child last month. But for fans who may be upset, this Megan Fox New Girl stint is only temporary.
EW has the news of Megan Fox stepping up in place of Zooey Deschanel in a multi-episode arc during the shows forthcoming fifth season. So how are they going to explain the absence of Jess in the apartment? The quirky school teacher will find herself sequestered during jury duty, and thus will not be appearing on the show at that time.
This turn of events forces Nick (Jake Johnson), Schmidt (Max Greenfield) and Winston (Lamorne Harris) to have someone rent out Jess' room, and a new girl (hey-o!) named Reagan (Fox) takes residence there temporarily. Reagan is described as a "gorgeous, straight-shooting pharmaceutical sales rep who comes to town on business and shakes things up in the loft."  Surely the guys will be taken aback by someone as gorgeous as Fox in the loft, so that should make for some solid comedy.
Executive producer Liz Meriwether sounds pretty excited about the temporary swap, saying:
"It's insane to me that such a gorgeous person can be so funny, but I guess we just all have to accept it. I've been a fan of her comedic skills since This is 40, and I'm so excited to have her on the show.  We had Megan in mind when we wrote this part – she's the perfect person to come in and shake these guys up."
Even if you're not a Megan Fox fan, This Is 40 did prove that she's got some decent comedy and improv chops, so bringing her into a comedy series like New Girl could yield some funny results. The show has been struggling somewhat lately, with fans losing interest as the show meanders, seemingly unsure of where to take its characters next, so this might reinvigorate it in some way. Perhaps if Fox ends up being a hit on the show she'll recur as a guest star.
The good news is that fans will still get plenty of Deschanel next season. The actress was able to shoot some fifth season stuff earlier this year with production continuing even after the fourth season was wrapped. The absence of Deschanel for maternity leave is also being offset by the fact that New Girl won't return to Fox until January 2016 as opposed to the usual fall debut. As for Fox, she won't pop up until the sixth episode of the new season.
New Girl fans may be bummed out by this news, but since the show has become solid ensemble comedy, it should be able to survive without Deschanel for a little bit. Or it will wildly spiral into cancellation. We'll just have to wait and see.