'Heist' Trailer: Robert De Niro Hunts Jeffrey Dean Morgan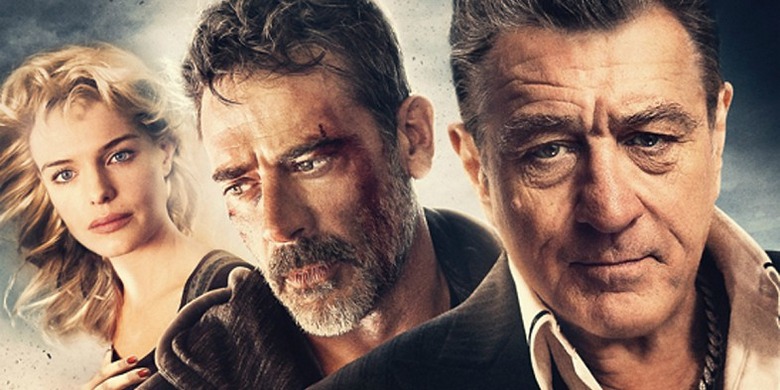 We're in a moment in time where over 30 heist films are in development. And the only one of those thirty movies with the title Heist just got an official trailer. Previously known as Bus 657, the action/thriller stars Robert De Niro as a feared gangster who goes on a hunt for Jeffrey Dean Morgan (Watchmen) and Dave Bautista (Guardians of the Galaxy), two men who attempted to rob his casino. Hit the jump to watch the Heist trailer and see a new poster for the film.
Heist Poster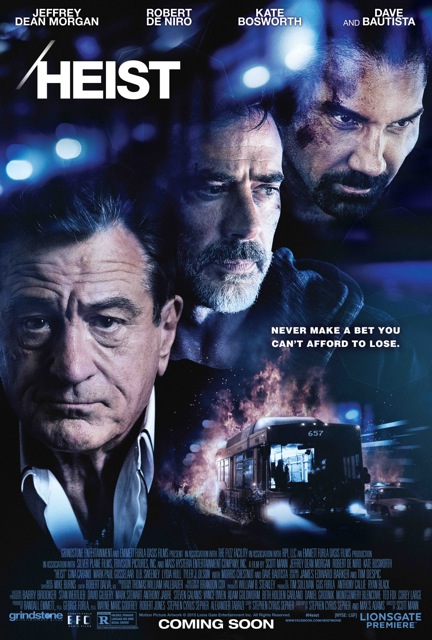 Here is the official plot synopsis for Heist:
When their attempt to rob a casino owned by the feared gangster Pope (Robert De Niro) goes awry and a shootout ensues, Vaughn (Jeffrey Dean Morgan) and Cox (Dave Bautista) are forced to flee on foot and hijack city Bus 657 and take the passengers hostage. Now, in a high speed chase, Vaughn will not only have to outwit the police, led by Officer Bajos (Gina Carano) who are in hot pursuit, but he will have to contend with Pope's maniacal right hand man, Dog (Morris Chestnut), in order to make it through the day alive. But we quickly learn that things are not what they seem, and Vaughn has more than one card up his sleeve.
Heist was directed by Scott Mann (The Tournament) with a screenplay by Stephen Cyrus Sepher and Max S. Adams based on a story by Stephen Cyrus Sepher. Heist stars Jeffery Dean Morgan, Robert De Niro, Kate Bosworth, Gina Carano, Mark-Paul Gosselaar, D.B. Sweeney, Lydia Hull, Tyler J. Olson, with Morris Chestnut, and Dave Bautista .
Heist will be released in select theaters and On-Demand on November 13th 2015.