Brie Larson Will Be Billie Jean King In 'Battle Of The Sexes'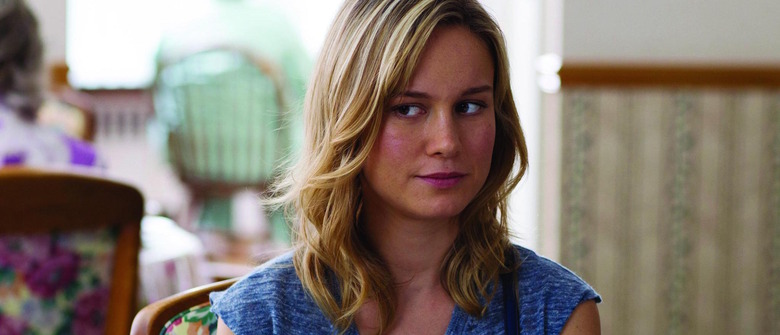 Following a breakout performance in Room at this year's Telluride Film Festival, Brie Larson has booked another plum lead. She's in talks to play tennis star Billie Jean King in Battle of the Sexes, from producer Danny Boyle and directors Jonathan Dayton and Valerie Faris (Little Miss Sunshine). Steve Carell stars as Bobby Riggs.
Get more details on the Brie Larson Battle of the Sexes casting after the jump. 
Variety got the scoop. Larson replaces Emma Stone, who signed on earlier this year but has since dropped out over scheduling conflicts. Battle of the Sexes has a script by Simon Beaufoy (Slumdog Millionaire), who's been working on it for years and even met with King as research. (Riggs died in 1995.) Christian Colson (Steve Jobs) is producing with Boyle.
The film will chronicle the 1973 "Battle of the Sexes" tennis match between King, then the 29-year-old No. 2 ranked female star, and Riggs, then a 55-year-old retiree. Beaufoy's script was described by Deadline as "a comedy with dramatic and political overtones, handled in the quirky warm and engaging way that Little Miss Sunshine was."
Battle of Sexes is one of three projects currently in the works about the event. HBO and Playtone are planning Proof with Elizabeth Banks and Paul Giamatti, and Chernin Entertainment and Gary Sanchez are developing Match Maker with Will Ferrell set to star.
Larson was seen this summer in Digging for Fire and Trainwreck, and will be seen next month in Lenny Abrahamson's Room. Recently, she nabbed the female lead opposite Tom Hiddleston in Kong: Skull Island. In addition, she's already wrapped shooting on Ben Wheatley's Free Fire and Todd Solondz' Wiener-Dog.
Dayton and Faris had previously planned to team up with Larson for The Good Luck of Right Now, based on a novel by Matthew Quick. However, the filmmaking duo exited last summer due to casting issues, and the project doesn't seem to have progressed much since then.