Theme Park Bits: Wizarding World Hollywood, Universal Beijing, Indiana Jones, Star Wars, Tangled And More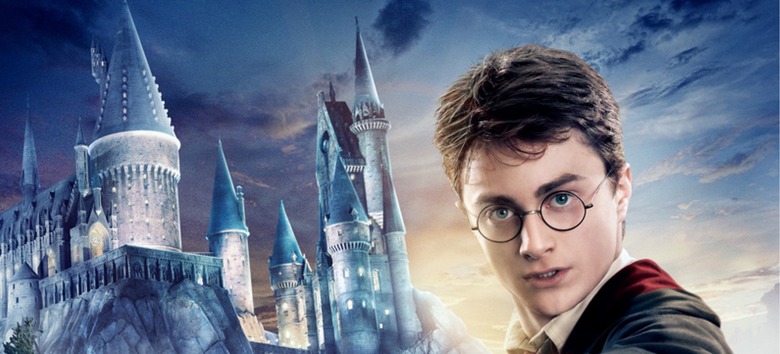 Its been a while since we're covered the short ends in the world of theme parks, so lets get to it. Here is what you can expect to see in today's theme park bits:
Beijing To build largest Universal Studios theme park
See the first poster for Universal Studios Hollywood's The Wizarding World of Harry Potter
Watch a video and see photos to see how far along The Wizarding World of Harry Potter construction is.
An Indiana Jones themed bar will open next week in Walt Disney World.
Ariel photos of Avatar Land's construction in Orlando.
Star Wars themed shop "Watto's Grotto" Opens At Hollywood Studios
Walt's Restaurant has been confirmed for Downtown Disney in Orlando
See a video from rehearsals of Tangled: The Musical.
Disneyland replaces their popcorn.
All that and more. Hit the jump to board the ride. (watch your step)
Aerial Photography Shows 'Pandora – World of AVATAR' Rising Into Reality http://t.co/C5TAkg6D7x pic.twitter.com/20nDx4Eh6g

— Da Mouse (@DaMouseNews) September 16, 2015
First up, DaMouse has some amazing ariel photos of the construction of Avatar Land at Disney's Animal Kingdom in Orlando. See more photos here.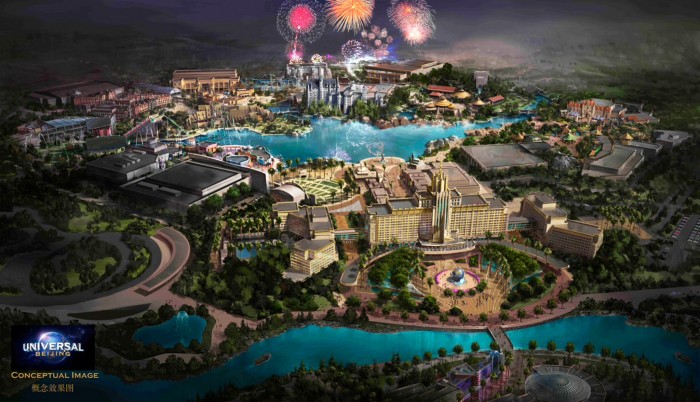 In 2014 it was revealed that Universal Studios was planning a new theme park for Beijing China. Well now Universal Studios has finally made the official announcement.  The park will be built in the Tongzhou district to the East of the Chinese capital in two phases:
The first, at 120 hectares (300 acres) will include entertainment and the first ever Universal-branded hotel. The second phase, potentially expanding it to 400 hectares (1,000 acres) is planned to add a further theme park, a water park and five more hotels. Concept art seen last year appeared to show attractions including Wizarding World of Harry Potter, including Hogsmeade and Diagon Alley, Transformers, Revenge of the Mummy, Jurassic Park, and DreamWorks Animation's Madagascar.
The park will open in 2019 with a reported total investment of $7.8 billion. Its amazing that we might see the first phase of the largest Universal Studios theme park built before we get to visit either of Disneyland's Star Wars lands. The Beijing Universal Studios theme park will join Universal Studios parks in Osaka Japan and Singapore.
InsideTheMagic has word that the Star Wars themed shop "Watto's Grotto" has returned to Walt Disney World's Disney's Hollywood Studios, with tons of new Star Wars: The Force Awakens merchandise.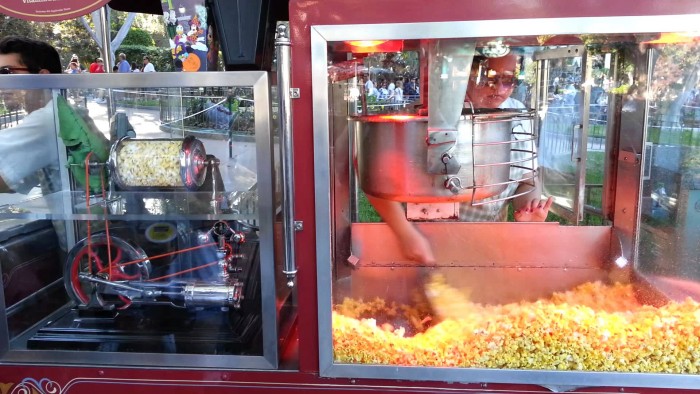 Pop Secret will replace Orville Redenbacher's brand as the official popcorn in the company's theme parks and resorts. Orville Redenbacher's popcorn had been the official popcorn of Disney parks since the mid-1970's. Pop Secret will also become the new title sponsor of the Fantasmic! show at Disney's Hollywood Studios as well as become the sponsor of movie nights at various Disney hotels.
You can see a preview of Tangled: The Musical from a rehearsal preview in this behind the scenes featurette. The new musical will soon set sail for Disney Cruise Line.
Indiana Jones, Walt's, Harry Potter and more, after the jump.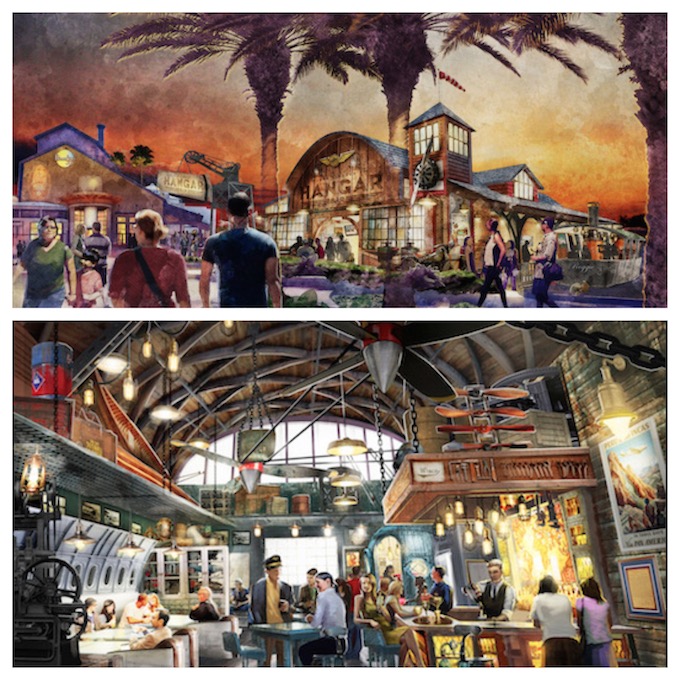 The Indiana Jones themed "Jock Lindsey's Hangar Bar" is now set to open on September 22nd 2015 at Walt Disney World's Downtown Disney. This brand new lounge will feature small plates and unique cocktails  with an "expansive bar with aviation decor and have seating for 150 guests."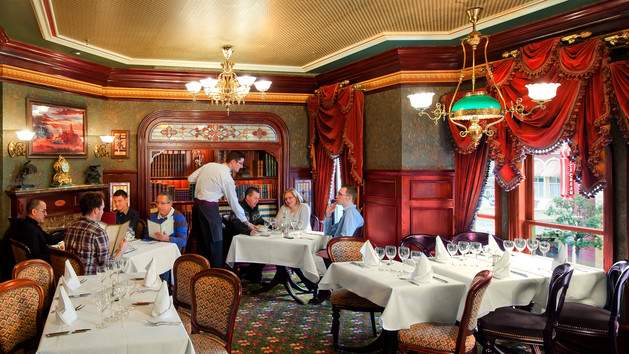 Also at Downtown Disney in Orlando, rumors have been confirmed and a "Walt's" restaurant is going to open shop in Disney Springs. There is a Walt's in Disneyland Paris which everyone seems to love.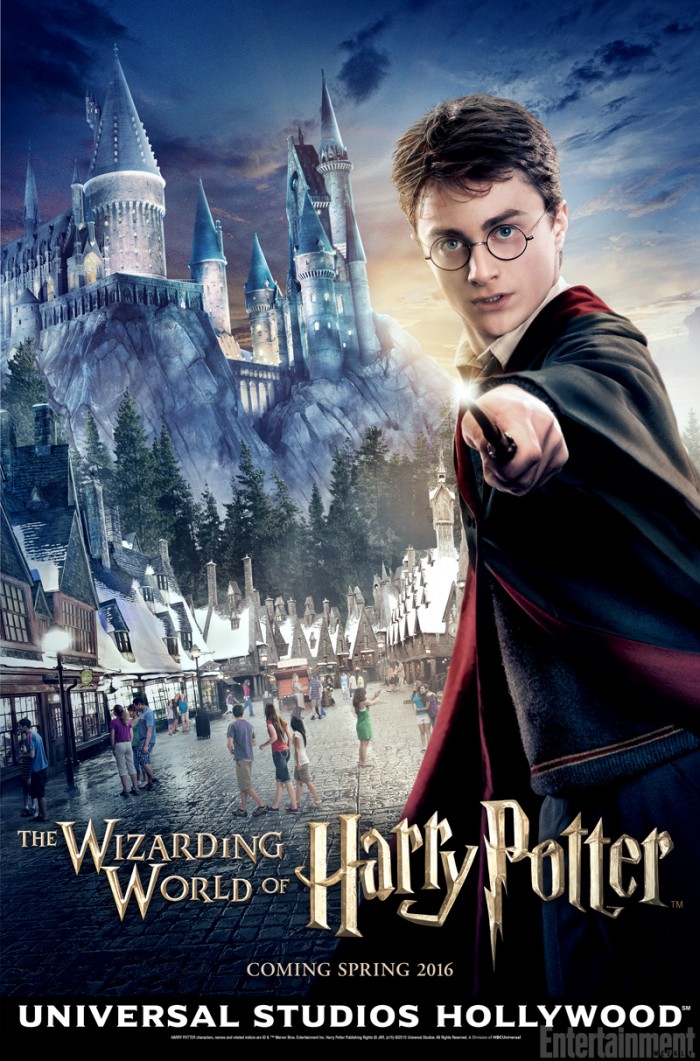 Universal Studios has finally revealed the key art for The Wizarding World of Harry Potter which is coming to their Hollywood theme park in Spring 2016 (although I'd heard rumors that a soft open could happen as soon as late December 2015).
And UniversalCore has posted a bunch of photos and video showing how construction is progressing on the West Hollywood coast Hogsmeade:
Hogsmeade Hollywood. #WizardingWorldHollywood #UniversalStudiosHollywood pic.twitter.com/jLvSo8fexq

— Universal Core (@Universal__Core) September 15, 2015
Hogsmeade! #UniversalStudiosHollywood #WizardingWorldHollywood #HarryPotter @UniStudios pic.twitter.com/3jhAowS8so

— Universal Core (@Universal__Core) September 16, 2015
Hogwarts in Hollywood looking good! @UniStudios #WizardingWorldHollywood #UniversalStudiosHollywood #Hogwarts pic.twitter.com/SCfiFbGKJV

— Universal Core (@Universal__Core) September 16, 2015