'Tomb Raider' Director Shortlist: Kathryn Bigelow Not Interested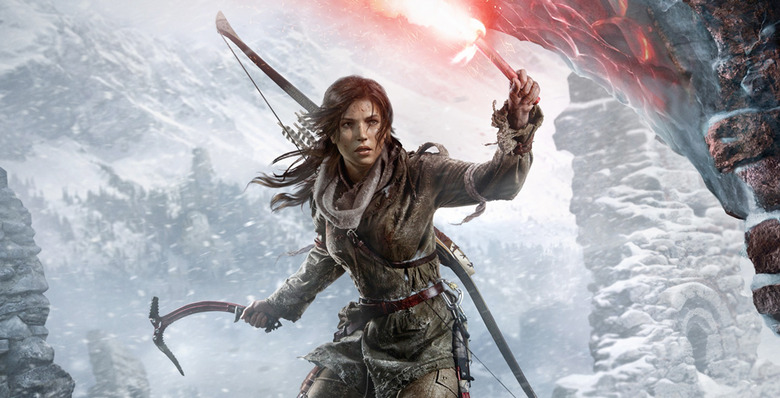 Update from Editor Peter Sciretta: Kathryn Bigelow's reps have contacted us and confirm that "Kathryn has not met with anyone about this project, and does not have any interest in directing this film." Ethan's original story from September 18th follows.
It's been a couple years since we heard about MGM partnering with GK Films to get a reboot of the video game film franchise Tomb Raider off the ground. Since then, Warner Bros. Pictures came on board and Evan Daugherty was hired to write the script this past February. And now the hunt is on for a director, and the studios are eyeing a female filmmaker.
A new rumor reveals a Tomb Raider female director shortlist that names Kathryn Bigelow (Zero Dark Thirty), Catherine Hardwicke (The Twilight Saga) and Mimi Leder (The Leftovers, Deep Impact). They're all in the running as the production hunts for a "Michelle MacLaren type" to get behind the camera.
This is just a rumor from Tracking Board for now, and there could easily be other names that may end up in the running. It sounds like this is who producers want to go after, perhaps as more of a wishlist than anything. My biggest question from this rumor is if the producers want a "Michelle MacLaren type" then why isn't why isn't Michelle MacLaren in the running? She's not doing Wonder Woman anymore, but maybe she'll be busy doing another project or has passed.
As for the potential directors, Kathryn Bigelow is undoubtedly the best choice for the job, but this isn't exactly the kind of movie she likes to make. Point Break is the only blockbuster kind of movie she's directed, and recently she's been focused on gritty, grounded dramatic thrillers like Zero Dark Thirty and The Hurt Locker. That's exactly the kind of filmmaker Tomb Raider needs, so I hope she really considers directing this one
As for Catherine Hardwicke, she hasn't really proven she can direct action in an exciting way, so that's a bit of a concern. But perhaps she just needs the right project to show her stuff. Meanwhile, Mimi Leder has a solid amount of experience with bigger movies and TV shows, with Deep Impact, The Peacemaker, Almost Human and The Leftovers under her belt, but she doesn't exactly jump out to me as the right choice for Tomb Raider.
Keep in mind that this is just a rumor for now, and there's a chance no one on this list will end up directing the film. But with the director hunt in full swing, it sounds like the studio is eager to get this video game franchise reboot off the ground. Let's just hope they can get someone to make a Tomb Raider reboot worth our time.
The real trick will be getting the right actress in the role. My mind immediately goes to someone like Emily Blunt, but I think the best choice for the job would be Marvel's Agent Carter herself, Hayley Atwell.
Anyway, stay tuned to see how Tomb Raider continues to develop.