Luc Besson Sets Up 'Taken' Prequel TV Series With All The 'Taken' Elements Taken Out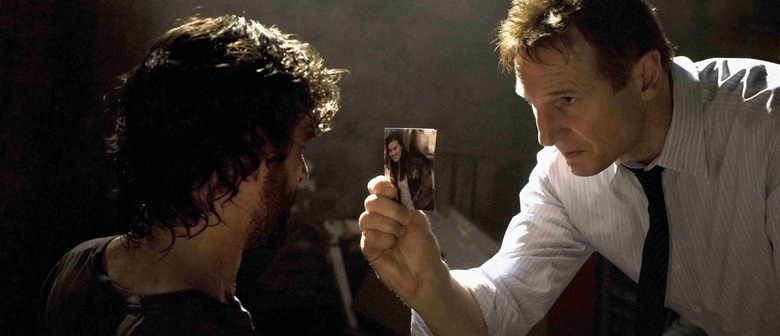 I know the main question everyone asked after watching any of the three Taken films was "but how did Bryan Mills" develop a very particular set of skills? Can we ever see that long career that gave him skills that make him a nightmare for bad people?
Now we'll finally have the answer to those questions, because there's a Taken TV series in the works from producer Luc Besson and NBC. But the Bryan Mills we see in the show won't be the Bryan Mills we know, because Liam Neeson isn't in the picture. This will be a younger version of Mills, before he has those skills, before he even has a family, before anyone is taken.
Deadline has info on the show, which basically sounds like a special forces show with a very familiar name and little else. Sort of like the TV equivalent of the Jack Ryan prequel film, but perhaps with even fewer core elements.
The site says,
Bryan Mills, the character played by Neeson in the movies, is a young man with no wife and kids. ... The series will focus on how Mills acquires his "very particular set of skills" and becomes the character we all know. The series will bend time as it will be set in modern day, not decades in the past.
So it's Taken without any of the stuff that made Taken a hit: no Liam Neeson, no skills, no family. Besson's offshoot company EuropaCorp TV is developing the series as one of a few project it has cooking for television, and it's easy to understand why this is one that NBC would like: the series title is immediately familiar, and the concept is easy. But TV is crazy competitive right now, and eking out attention for a show takes a lot more than a familiar brand name. There was a point, briefly, where the name recognition might be enough, but this series will need a lot more than that.
There's no writer or showrunner on board this yet, much less any indication of who the choice may be for the all-important lead cast member. Casting someone to be young Liam Neeson would be fun, but the series description above makes it sound like even that isn't important — this is the idea of a Taken prequel with pretty much everything changed. That's freedom, but it also makes me wonder if this will be able to satisfy fans of the film.