'The Hunger Games: Mockingjay - Part 2' Trailer Spotlights The Everdeen Sisters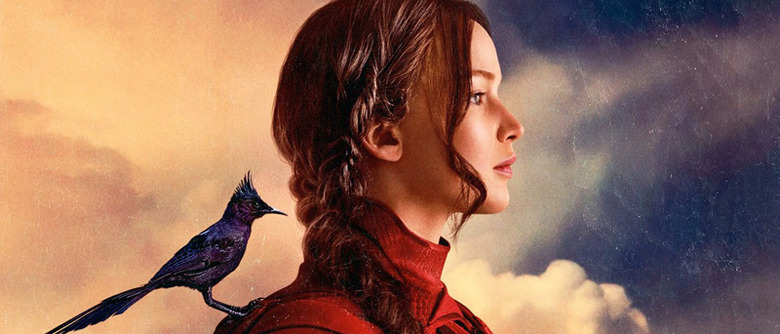 The Hunger Games franchise is about many things — revolution, propaganda, teen romance – but it all started as a story about two sisters. It was Katniss' (Jennifer Lawrence) devotion to Prim (Willow Shields) that led her to volunteer for the 74th Hunger Games, and that's kept her fighting ever since.
A new The Hunger Games: Mockingjay Part 2 trailer puts the focus back on the Everdeen sisters, celebrating their moments together throughout the franchise. Watch it after the jump. 
The Hunger Games: Mockingjay Part 2 Prim trailer comes from YouTube.
There isn't much footage from Mockingjay – Part 2 here, and no new bits at all. But as we head into the final chapter of the franchise, it's an interesting look at how it began. The Everdeen sisters' relationship has been one of the driving forces behind the series, even if it sometimes gets buried under all the other excitement going on.
The Hunger Games: Mockingjay – Part 2 lands November 20. Francis Lawrence returns to direct. Josh Hutcherson, Liam Hemsworth, Sam Claflin, Jena Malone, Philip Seymour Hoffman, Julianne Moore, and Donald Sutherland star.
The blockbuster Hunger Games franchise has taken audiences by storm around the world, grossing more than $2.2 billion at the global box office. The Hunger Games: Mockingjay – Part 2 now brings the franchise to its powerful final chapter in which Katniss Everdeen [Jennifer Lawrence] realizes the stakes are no longer just for survival – they are for the future.
With the nation of Panem in a full scale war, Katniss confronts President Snow [Donald Sutherland] in the final showdown. Teamed with a group of her closest friends – including Gale [Liam Hemsworth], Finnick [Sam Claflin], and Peeta [Josh Hutcherson] – Katniss goes off on a mission with the unit from District 13 as they risk their lives to liberate the citizens of Panem, and stage an assassination attempt on President Snow who has become increasingly obsessed with destroying her. The mortal traps, enemies, and moral choices that await Katniss will challenge her more than any arena she faced in The Hunger Games.