Sequel Bits: 'Blade Runner 2', 'Bourne 5', 'Transformers 5', 'Jack Reacher 2', 'The Conjuring 2', 'Robocop 2'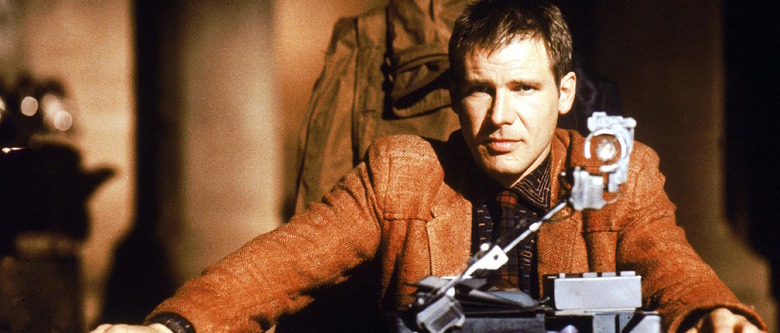 After the jump:
Voice actor Mark Ryan debunks a recent Transformers 5 rumor
Denis Villeneuve addresses Blade Runner's biggest mystery
Fantastic Beasts' Eddie Redmayne doesn't want to "let everybody down"
The horror in Maze Runner: The Scorch Trials almost got it rated R
Bryan Cranston and Frankie Muniz want a Malcolm in the Middle reunion
Robocop 2 might still happen someday, eventually, maybe
The Conjuring 2 and Ouija 2 add to their cast lists
Straight Outta Compton's Aldis Hodge signs up for Jack Reacher 2
Frank Marshall shares a photo from the set of Bourne 5
***
There's been a rumor flying around that Transformers 5 would send Cade Yeager (Mark Wahlberg) and Optimus Prime on two separate missions. Supposedly, the source of this information was actor Mark Ryan, who has voiced Bumblebee, Jetfire, and Lockdown in the movie franchise. But now Ryan's gone on Facebook (via TFW2005) to deny he ever said anything of the sort:
I'm totally stunned regarding the current misleading online chatter about TF-5 and comments I did not make! I have never given an official interview regarding TF-5, nor would I even utter the words Unicron or Quintessons! This is all internet speculation and hype because I was misquoted from a casual chat with a fan at an event in the UK. I sincerely have no idea what the storyline for TF-5 will be, or who/what's in it, or even who will direct it! It's all secret until the movie is released so as not to spoil the excitement for the fans. Sorry guys! I did not say what you are reading online and even if I knew, I would not tell! Always check with the original source directly first before posting speculation please. Cheers! Mark Ryan.
So sorry, but it looks like we're going to have to wait a bit longer before we get any confirmed details on Transformers 5.
***
For years, fans have been debating whether or not Blade Runner's Rick Deckard is a replicant. Will Blade Runner 2 finally answer that question once and for all? Director Denis Villeneuve was ambiguous in a recent interview with Crave Online.
The thing I must say is that I love mystery. I love shadows. I love doubts. I would just want to say to the fans that we will take care of the mystery. I will take care of it.
It's not clear whether he plans to "take care" of the mystery by solving it, or by preserving it. In any case, he isn't weighing in on the "replicant or human" debate. "Now that I am on the other side of the fence I cannot answer," he said.
***
As excited as Eddie Redmayne is to star in Fantastic Beasts and Where to Find Them, he's feeling the pressure that comes with leading the next chapter of the Harry Potter franchise. Speaking to USA Today, he likened the experience to shooting Les Misérables, another project that meant a lot to him personally:
I had been to see Les Mis when I was a kid and I wanted to be Gavroche, and my parents were like, 'You must have had so much fun making Les Mis!' You know what, when you care about something so much when you're doing it, you're always trying to do it better. You've only got that day and when the camera's rolling, and that scene's done. So your mind's always going: 'How do I do it better, how do I do it better...' And as a consequence, enjoyment is another question. I'm definitely having fun, but the thing with J.K. Rowling is I loved those books and I loved those films, and now there's the sense of I don't want to be the guy who lets everybody down.
As for what we can expect from Newt Scamander, Redmayne isn't saying. "I want to disclose everything but I literally cannot tell you anything," he said. "All I can say is that I'm having the most wonderful time and J.K Rowling has written something utterly wonderful." Fantastic Beasts and Where to Find Them opens November 18, 2016.
***
Maze Runner: The Scorch Trials may be a bit more grown-up than its YA roots would suggest. Director Wes Ball revealed to THR that the film narrowly escaped an R rating, with more horror elements. Among the film's creepier elements are zombie-like creatures called the Cranks, which even source material author James Dashner admits are "more visceral and in-your-face" than he'd expected.
But producer Wyck Godfrey says the fans have earned it. "Our audience from last year has grown up a little bit, so they need a little bit more of a grown-up movie," he said. Ball goes one further: "I certainly didn't make it as a YA thing, I just made it as a movie, and young people are in it." Basically, if you're gonna see The Scorch Trials this weekend, prepare for the possibility of nightmares.
***
So far there hasn't been much talk of a Robocop sequel, despite the fact that the first one grossed a respectable $242 million. But Sony hasn't forgotten about it altogether, as Den of Geek has heard the studio is taking pitches for a new Robocop movie. That said, their sources also indicate it's not exactly a top-priority project. So while we may not have seen the last of the rebooted Alex Murphy, it'll likely be a while before we see him again.
***
On the next page, a new Bourne 5 set pic, Conjuring 2 and Jack Reacher 2 casting, and more.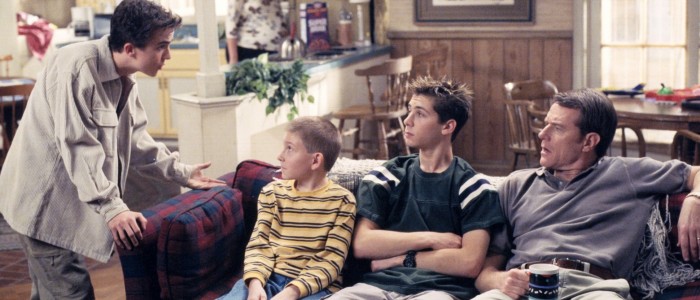 Full House, The X-Files, Heroes, and Twin Peaks are all coming back. Could Malcolm in the Middle be next? Star Frankie Muniz apparently hopes so.
How fun would "Malcolm In The Mid-life Crisis" be? I wonder what Malcolm and his family would be up to now!

— Frankie Muniz (@frankiemuniz) September 7, 2015
Muniz quickly added that he was "just gauging interest," suggesting nothing official is in the works at the moment. But if anything should happen, he can probably count in his former TV dad. "It's been 10 years since we went off the air and it'd be fun to pick up that guy's clothes again and be fun and sweet and adorable and hapless and clueless and afraid of everything," said Bryan Cranston.
A Breaking Bad return, on the other hand, sounds less likely. "I don't have a yearning to go back into [Breaking Bad's] world because we just covered it completely, I think," said Cranston.
***
The Conjuring 2 has conjured up another couple of cast members. Frances O'Connor (The Missing, Mr Selfridge) and Simon McBurney (Mission: Impossible – Rogue Nation) will star alongside returning leads Patrick Wilson and Vera Farmiga, who play real-life paranormal investigators Ed and Lorraine Warren.James Wan is directing The Conjuring 2 from a screenplay by Chad and Carey Hayes. O'Connor plays a mom who turns to the Warrens in desperation after her daughter experiences a haunting. Production begins this month for release on June 10, 2016.
***
Elizabeth Reaser is up for the next game of Ouija, as revealed by Deadline. The Twilight actress joins Annalise Basso in the microbudget horror sequel, which is being directed by Mike Flanagan from a script he co-wrote with Jeff Howard. According to earlier reports, the film follows "a group of unsuspecting friends who must confront their most terrifying fears when they unleash an evil from the other side that only they can send back." Ouija 2 opens October 21, 2016.
***
Following the success of Straight Outta Compton, Aldis Hodge is going straight into Jack Reacher 2. He's reportedly in talks to join Tom Cruise, Cobie Smulders, and Danika Yarosh in the action sequel, which is being directed by Edward Zwick. Details on his role are being kept under wraps. Jack Reacher 2 is based on Never Go Back, the 18th in Lee Child's series of novels.
***
It's not quite as exciting as a shirtless Matt Damon, but the new Bourne 5 set photo from producer Frank Marshall is a cute reminder that Jason Bourne isn't the only one back in action.
Nice to have the band back together! #Bourne2016 #mattdamon pic.twitter.com/v4N51CFpZF

— Frank Marshall (@LeDoctor) September 17, 2015


Julia Stiles returns as Bourne's good buddy Nicky Parsons, Tommy Lee Jones is a grumpy (we're assuming) high-ranking CIA officer, Vincent Cassel is a villainous assassin, and Alicia Vikander and Ato Essandoh also star. Paul Greengrass directs. Bourne 5 arrives July 29, 2016.