Danika Yarosh Joins Tom Cruise In 'Jack Reacher' Sequel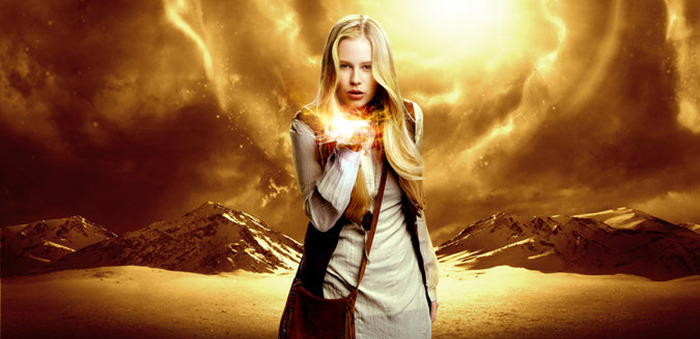 Tom Cruise and Cobie Smulders may have company in the Jack Reacher sequel. Relative newcomer Danika Yarosh, who has a role in Heroes Reborn, is in talks to join the cast of the new Ed Zwick-directed film as a young woman of particular importance to the story.
When this film was first reported to be using Lee Child's novel Never Go Back as source material, I mentioned that part of the reason for that choice is that it gives the film an opportunity to introduce a young female character who might pair really well with Tom Cruise.
Yarosh is the choice for that role, as Variety reports, and so long as her Heroes Reborn schedule works out, she seems likely to get it.
Now, the Variety report also has a headline that could be considered a minor spoiler, so we're in light spoiler territory from here on out.
In the novel, there are several big issues facing Jack Reacher. One is that the woman he's traveled many miles to meet has been relieved of her post. Another is that Reacher finds he's been hit with a paternity suit — and, yeah, the young woman we're talking about as the general subject here may or may not be his daughter. She behaves like Reacher, and has the same interests as Reacher. In the book, their scenes together are some of the story's highlights.
The film may play things slightly differently, as Variety's headline is unambiguous, saying outright that Yarosh is playing Reacher's daughter. But that could simply be a detail that got a little twisted in the relay. Also, there's the fact that, in the novel, Reacher isn't really sure if the young woman is his daughter or not — getting answers to that question is all part of the plot resolution.
I'd also expect the character to have a bigger role in the film than in the novel. After all, a big part of the appeal of casting a young character like this has to be the fact that it might increase the marketability of the Jack Reacher sequel to audiences who didn't see the first movie. So the character will have to be important enough to have a big presence.
Ed Zwick and and Marshall Herskovitz wrote the most recent draft of the script, based on an earlier draft from Richard Wenk. The film begins shooting next month and has at least one villain role to cast. (If they're sticking even somewhat close to the book there will be a few important villain roles, actually.) The Jack Reacher sequel is set for release on October 1, 2016.