'Bourne 5' Adds 'Django Unchained' Actor Ato Essandoh In Mystery Role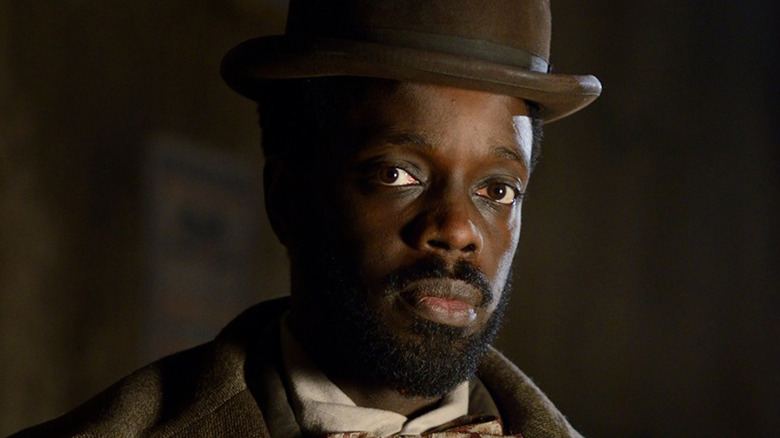 With shooting already underway, Bourne 5 has made a last-minute addition. Django Unchained actor Ato Essandoh has signed on to co-star, opposite Alicia Vikander, Vincent Cassel, Tommy Lee Jones, Julia Stiles, and of course, a shirtless Matt Damon. Read about the Bourne 5 Ato Essandoh casting after the jump. 
THR broke the Bourne 5 Ato Essandoh news. Details on Essandoh's character are being kept under wraps. Cassel plays the villain chasing after Bourne, described as "a mysterious man simply known as The Asset, industry code for assassin." Jones is a high-ranking CIA officer. Stiles reprises her role from the original Bourne trilogy as his friend Nicky. Vikander's role has not been revealed.
Plot details on Bourne 5 are also pretty sparse. Damon has said in vague terms that the story would take Bourne "through an austerity-riddled Europe and in a post-Snowden world" and deal with themes like "spying and civil liberties and the nature of democracy." Aaron Cross, who was at the center of The Bourne Legacy, is not involved. Greece and Las Vegas will be among the shooting locations.
Essandoh's film résumé includes Edward Zwick's Blood Diamond and Quentin Tarantino's Django Unchained. On the small screen, he's known for starring in BBC America's Copper, where he played Dr. Matthw Freeman. He has also had recurring roles in shows like Elementary, Girls, Believe, Blue Bloods, and Treme.
Next up for Essandoh is a series regular gig in HBO's Vinyl. Created by Boardwalk Empire's Terence Winter and executive produced by Martin Scorsese and Mick Jagger, the 1970s rock 'n' roll drama also stars Bobby Cannavale, Olivia Wilde, and Ray Romano. It's expected to premiere sometime in 2016.
The Bourne Supremacy and The Bourne Ultimatum director Paul Greengrass returns to direct Bourne 5 from a script he wrote with Christopher Rouse. Greengrass, Damon, Frank Marshall, Greg Goodman, and Ben Smith produce, and Rouse and Henry Morrison serve as executive producers. Bourne 5 opens July 29, 2016.