Elizabeth Banks In Talks To Produce And Direct 'Charlie's Angels' Reboot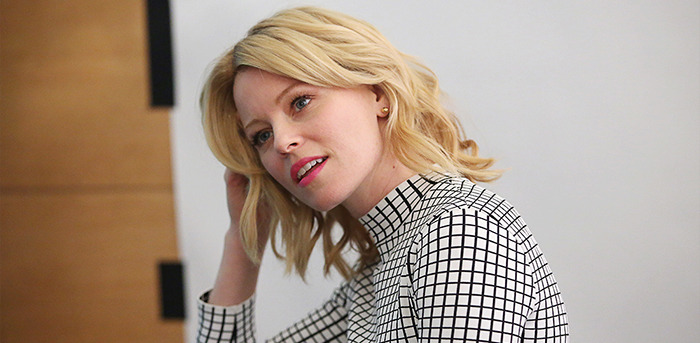 Elizabeth Banks scored a great opening weekend and a tremendous overall success with Pitch Perfect 2. Now Banks is moving forward to her next feature directing gig, and it's a revival of a name that everyone recognizes. Sony's latest version of Charlie's Angels is about to fall into her hands, and that's a great thing. 
Originally, the fluff TV series Charlie's Angels featured Kate Jackson, Farrah Fawcett-Majors, and Jaclyn Smith as three grads from the LAPD Academy who bail on their unsatisfying cop gigs to work for the enigmatic Charlie, who runs a private detective firm called the Townsend Agency.
Debuting in 1976 the show was nearly a critically-panned joke, but it became immensely popular, helping to turn co-star Farrah Fawcett into one of the premiere feathered-hair sex symbols of the late '70s and early '80s, despite the fact that she left the cast of the show after the first season. (Fawcett returned for guest spots years later.)
The TV series was revived as a two-film mini-franchise in the 2000s, with Lucy Liu, Cameron Diaz and Drew Barrymore as the lead trio, and as a short-lived 2011 TV effort.
THR reports that Banks and her husband and producing partner Max Handelman will produce. There's no writer on board yet, and we don't know what this take on the material will be like.
The obvious guess is that this will be less of a "jiggle" effort than the original show. There, despite the characters leaving crappy gender-limited police jobs like meter maid and crossing guard, many of the costumes worn by the women while working private cases were skimpy ploys to draw in an audience (Farrah Fawcett famously commented, "When the show was number three, I figured it was our acting. When it got to be number one, I decided it could only be because none of us wears a bra.")
I can see Elizabeth Banks and her team playing with the absurdity of the original show, but I'd expect the new movie's approach to have a little more nuance. This is also probably going to be more of a comedy than the action-oriented McG films of 2000 and 2003. Since Sony is ultimately behind this, I wouldn't be surprised to see something that has a 21 Jump Street influence.