'Behind Enemy Lines' Inspires A New TV Series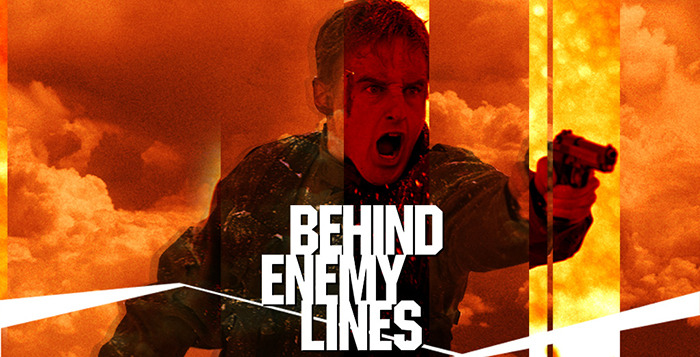 You know the drill by now. A movie doesn't even have to be super-beloved or crazy recognizable to earn an expansion to the TV series format. Now it's Behind Enemy Lines getting the film-to-TV treatment, as the 2001 film, which originally starred Gene Hackman and Owen Wilson in relatively rare action/thriller mode, inspires a drama series that has Fox interested. 
Didn't see the movie? Saw it but barely remember that Tuesday night? Maybe you can't distinguish it from one of the three direct-to-video sequels that followed? Here's the recap:
A Navy navigator is shot down over enemy territory and is ruthlessly pursued by a secret police enforcer and the opposing troops. Meanwhile his commanding officer goes against orders in an attempt to rescue him.
Deadline has info on the development, saying that Jeffrey Nachmanoff (Hostages, Chicago Fire, Homeland) will write and direct the the pilot, if things get that far. The whole deal comes from 20th Century Fox TV, Temple Hill (Revenge), and Davis Entertainment (The Blacklist). That last company also produced the feature version of the story.
Here's how Deadline describes the TV version:
Behind Enemy Lines [is] a high-octane military thriller about an American flight crew that is shot down while on a secret mission over the jungles of Latin America, their commanding officer aboard an aircraft carrier fighting to bring them home, and a female CIA officer in Washington who stumbles into a sprawling conspiracy that unites them all.
So far it sounds very loosely based on the movie, and the title could just be a good way to get eyeballs from those who remember and/or like the film. If the series works, it won't have to rely on the movie's memory or reputation at all.
In fact, Nachmanoff says,
I responded to the title because the underlying concept is both compelling and politically topical. I'm using the survival story as a jumping off point to explore a multi-thread narrative involving the military, narco traffickers and terrorism. At the center of the show is character journey about heroism, manhood and redemption. I think Fox is the perfect place to do this kind of muscular and ambitious show.
This is the trailer for the original film, and whoa I'd forgotten about how good-looking Owen Wilson is in this, even as he's dirty and beaten down, and I'd definitely forgotten that there was any use of the song 'Hey Man, Nice Shot' by Filter.