Justin Timberlake Joining Anna Kendrick In DreamWorks Animation's 'Trolls' Musical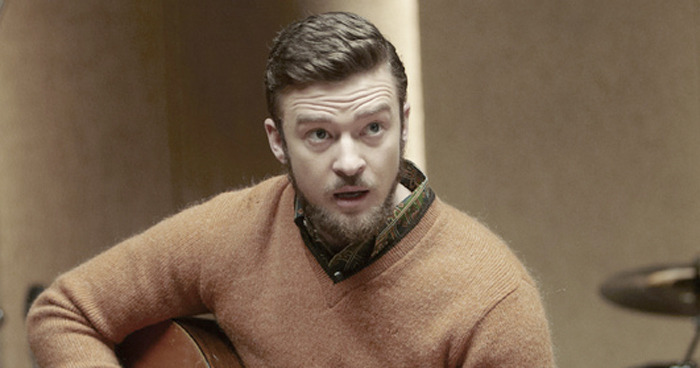 Pitch Perfect leading lady Anna Kendrick has been situated to lead DreamWorks Animation's musical adaptation of the Danish toy known as Troll dolls for over a year now. The project is simply called Trolls, and sees the Oscar nominee playing a relentlessly upbeat character named Princess Poppy.
Now Kendrick finally has some company on the animated adventure as recording star turned actor Justin Timberlake (The Social Network, Runner Runner) has just signed on to voice a lead character. And since this is a musical, it's likely safe to assume that he'll be doing some singing as well.
THR reports Timberlake will be voicing Branch, a Scandinavian troll described as a hardcore survivalist who hides his surprising true colors. That likely doesn't mean his hair color, but we don't know what secret Branch is hiding from the other trolls. Justin Timberlake joining Trolls is somewhat surprising since he has rarely used his musical talents in film roles with Inside Llewyn Davis being the only time he's done some singing in a movie.
Princess Poppy and Branch end up on some kind of "hair-raising adventure" in the film, but we don't know what the story will entail just yet as no plot details have been revealed. Though with these two characters revealed so far, this does seem to share some similarities with Shrek, at least on the surface.
Perhaps that's not a coincidence since the film will be directed by Mike Mitchell and co-directed by Walt Dohrn, the duo behind Shrek Forever After. Plus, the film is also produced by that sequel's producer, Gina Shay. But remember that this is a musical, unlike Shrek, which simply used a lot of popular songs for its soundtrack.
This will be the first time the Troll dolls have gotten their own movie after becoming quite the toy craze in the 1960s after a Danish fisherman and woodcutter made a doll based on the Scandinavian troll myth for his daughter. They were too poor to buy her a Christmas present, and so she got this homemade Troll doll. But the family likely didn't have to worry about money after that since his design turned into a great success and even had a resurgence in popularity in the 90s.
This particular toy-based film seems a little late to the game, but maybe DreamWorks Animation can pull off a charming musical adventure. They've at least got some solid voice talent for the lead roles so far, so if anything, maybe the soundtrack will be worth the price of a ticket.
Trolls hits theaters on November 4th, 2016.