Rumors: 'Man Of Steel 2' Status And George Miller Directing 'Justice League Dark'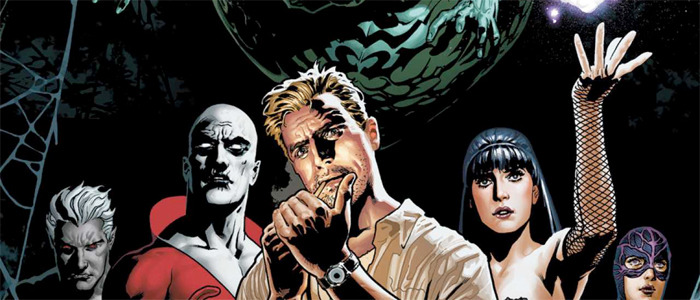 There have been a lot of rumors swirling about the future of the Man of Steel lately. The sequel to his 2013 revival from Zack Snyder has been rumored to be one of the projects that Mad Max: Fury Road helmer George Miller could direct, but the film has also been said to be on "permanent hold" until Warner Bros. Pictures really figures out what they want to do with the Big Blue Boy Scout.
In addition, there have been rumblings that Warner Bros. wants more Batman in Batman v. Superman: Dawn of Justice and less of the Man of Steel (though Snyder may have had a reasonable explanation for that). Still things have been somewhat uncertain for the future of Superman in the DC Comics universe.
However, fans probably shouldn't worry because Superman will always be an integral part of this comic book world, especially with Justice League on the way. And a new rumor actually debunks the "permanent hold" status of the sequel, revealing a potential Man of Steel 2 release date window as well as another potential DC Comics project for George Miller.
Heroic Hollywood says that Man of Steel 2 is not on permanent hold at all. The language used to describe the status of the sequel seemed a bit drastic to begin with, and wherever that information came from merely meant that it's not being quickly or actively developed right now. So that's not all that surprising.
As of right now, Warner Bros. doesn't know for sure when they want to release a new standalone Superman movie, but the new rumor says the earliest it would happen is sometime in 2019 or 2020. So in actuality, not much has changed since the entire DC Comics cinematic universe release calendar was revealed.
While Batman v. Superman, Wonder Woman, Aquaman and more were given specific release dates, new standalone Batman and Superman movies were merely estimated to arrive sometime before 2020, so the timeline still works for the most part. The only difference is now we know that Batman seems to be more of a priority for the studio, with Ben Affleck already lined up to direct, co-write and star in his own Batman movie, which may end up being the start of a new trilogy.
So as of now, Warner Bros. just isn't sure how they want to situate a solo outing for Henry Cavill as Superman among the rest of the DC Comics films, especially since Superman will get plenty of screentime in both parts of Justice League. The same can be said for Batman as well, but as we said, Warner Bros. is much more high on The Dark Knight right now, so sadly Superman will have to wait to take flight again. But when he does, as has been hinted at previously, the villain he takes on will be Brainiac.
The question is will George Miller end up directing the film? If Miller is in the running, Zack Snyder doesn't seem to know about it as he told News.com.au last week:
"George doing one of the DC movies? Oh my God, absolutely. George can do anything he wants, in my opinion. We haven't talked about it, and to be frank I just didn't know what he was thinking of doing next. But yeah, if I was to think he had any interest in them of course I'm happy to talk to him."
The source of this rumor just calls this spin since Snyder doesn't have to approve or talk to George Miller for his hiring to be approved for Man of Steel 2. So either Snyder is playing coy, or Warner Bros. has been talking to Miller behind the director's back and he just doesn't know anything about it yet.
However, Miller isn't exactly locked in to Man of Steel 2 either. The director is still figuring out what he wants to do, and there's a possibility that we could see George Miller directing Justice League Dark (or Dark Universe), the project that Guillermo del Toro recently dropped out of. That's the project that teams up some of the supernatural DC characters such as Constantine, Swamp Thing, Zatanna, and Deadman, and having George Miller on board something like that could be very cool. As of now the project is merely on the table like Man of Steel 2, so anything can happen.
For the time being, we just have to take both of these updates with a grain of salt. More than likely certain plans won't be solidified until the studio sees how fans react to Batman v. Superman: Dawn of Justice when it hits theaters on March 25th, 2016. Stay tuned for anymore details that surface between now and then.