Our 12 Most Anticipated Returning Fall 2015 TV Shows
It's not like we were short on stuff to watch this summer (hello, UnREAL, nice to see you, Mr. Robot), but when it comes to TV there's no time like the fall. Along with the annual onslaught of new shows competing for our attention, we're ready to welcome a bunch of old favorites back to our DVRs. After the jump, some of the fall 2015 returning shows we're most excited for.
Doctor Who
Premiere Date: September 19th on BBC AmericaWhy We're Excited: Season 8 was the first one starring Peter Capaldi as the Twelfth Doctor, and it took everyone (including his companion Clara, played by Jenna Coleman) a bit of time to adjust. But now that he's settled into the role, we're eager to see where he'll go next. Especially since we know it involves Maisie Williams in some form.
Showrunner Steven Moffat has said Season 9 would focus less on a serialized mystery than on the characters' emotional arc. Clara, in particular, seems about to go through some stuff. "Clara has now decided that the TARDIS is her real life and that's what she loves and loves running around in the TARDIS with the Doctor and getting into scrapes. The more dangerous the better. She's becoming like him," he teased.
Empire
Premiere Date: September 23rd on FOXWhy We're Excited: Has it really only been nine months since Empire's debut as one of the most talked-about shows on television? The second season looks to provide even more fodder for watercooler chats than the first one did. For one thing, it's 50% longer — 18 episodes instead of 12. For another, it's already lined up a murderer's row of high-profile guest stars, including Marisa Tomei, Kelly Rowland, Vivica A. Fox, Alicia Keys, Chris Rock, Lenny Kravitz, Ludacris, Pitbull, Lenny Kravitz, and Oprah Freaking Winfrey.Rumor has it Season 2 will see Lucious taking a bit of a step back, due to actor Terrence Howard's personal problems. On the bright side, that means more time for Cookie (Taraji P. Henson), who's the real standout of the show anyway.
How to Get Away With Murder
Premiere Date: September 24th on ABCWhy We're Excited: No matter how ridiculous How to Get Away With Murder got — and it got pretty damn ridiculous, sometimes in good ways and sometimes in bad — Viola Davis' performance as Annalise Keating was always worth tuning in for. She's back in Season 2; ergo, so are we.
While the first season teased out the mystery of who killed Sam for nine episodes, the second will reveal who killed Rebecca in the first episode. As long as the show keeps delivering buzzworthy moments both silly ("Why is your penis on a dead girl's phone?") and sublime (Annalise removing her wig and makeup), we're happy to welcome a change in formula.
Brooklyn Nine-Nine
Premiere Date: September 27th on FOXWhy We're Excited: We might be in another golden age of television (it depends who you ask), but it's actually not such a great time for network sitcoms. It's worth clinging tight to the few good ones we've got left. Brooklyn Nine-Nine boasts one of the most likable casts on television, and at this point knows exactly how to bring out the best in them — whether it's introducing a nemesis to ruffle Captain Holt or shoving Gina and Boyle's families together. Season 3 will see the office welcoming a new boss played by Bill Hader, but fear not — showrunner Dan Goor promises we haven't seen the last of Captain Holt.
The Last Man on Earth
Premiere Date: September 27th on FOXWhy We're Excited: One of the more unusual network comedy offerings, The Last Man on Earth got off to a strong start before taking a sour turn. But the show seemed to find its footing again by the end of Season 1, throwing in a couple of surprising twists to ensure its faithful followers would return for Season 2. Carol and Phil's reconciliation was sweet, but we're really dying to know what's going on with the last man in space — Phil's brother, played by Jason Sudeikis.
Agents of S.H.I.E.L.D.
Premiere Date: September 29th on ABCWhy We're Excited: Agents of S.H.I.E.L.D. hit its stride in its second season, and ended with enough huge developments and cliffhangers to set up an equally exciting third season. And as much as we like S.H.I.E.L.D. for its own merits, we'd be lying if we said we weren't curious to see how the film may or may not tie into other Marvel movies and shows, especially after the recent shakeup at Marvel. Besides the potential wider MCU connections, expect to see many more Inhuamns — including Lash, played by Matthew Willig — and what executive producer Maurissa Tancharoen describes as "a very slow build" to the Secret Warriors.
The Flash
Premiere Date: October 6th on The CWWhy We're Excited: At a time when it sometimes feels like superhero shows and movies are competing to out-angst each other, The Flash zipped in to remind us how fun the genre could be. And at a time when antiheroes seem to rule the TV drama landscape, it demonstrated that regular old heroes — nice, likable people who just want to do good — could be just as compelling.
Season 1 opens up a whole new world of trouble for our hero, as Earth-Two begins to cross over with the existing reality. Among the exciting new arrivals are Jay Garrick (Teddy Sears), the original Flash from the comics.
iZombie
Premiere Date: October 6th on The CWWhy We're Excited: Veronica Mars isn't coming back for a fourth season, and even when it did resurrect itself for a movie it didn't feel quite the same. Fortunately, we now live in a world where iZombie exists. Initially it felt exactly like Veronica Mars, if Veronica had been an undead medical examiner instead of a high school student, which isn't a bad thing, but it eventually found its own beat, which is a better thing. Season 2 will see Liv and company dealing with the aftermath of the literally explosive Season 1 finale, perhaps with a few more familiar Veronica Mars and Party Down faces to help them on their way.
American Horror Story: Hotel
Premiere Date: October 7th on FXWhy We're Excited: Admittedly, it's been a while since American Horror Story was genuinely good. Indeed, Freak Show was downright dull — which is perhaps the most disappointing adjective we could possibly apply to a Ryan Murphy series. But damnit, we just can't stay away. Since it's an anthology series, each season offers the hope of a fresh start.
With Jessica Lange out, Lady Gaga steps up at the center of the new season, set at a strange hotel in modern-day Los Angeles. Murphy claims Hotel is darker, bloodier, and grislier than seasons past, and all of those creepy little teasers have definitely caught our interest. Longtime fans may also be intrigued to hear that Hotel will cross over with Murder House — and maybe some of the other seasons — at some point this season. With promises like that, how can we resist checking in?
Fargo
Premiere Date: October 12th on FXWhy We're Excited: Noah Hawley's Fargo had a lot to live up to, right off the bat, and fans of the Coen brothers' original were quite reasonably skeptical. But to everyone's great relief, the first season succeeded in recapturing the black comedy and regional flavor that made the source material such a classic, without feeling like a warmed-over retread.Fargo Season 2 travels back into the 1970s with an all-new cast (Patrick Wilson, Ted Danson, Jean Smart, Kirsten Dunst, Jesse Plemons, and many more) to deal with the uneasiness surrounding the Vietnam War and the rise of feminism — all in signature Minnesota nice style, of course. As a plus, since it's a fresh storyline, those who missed the last season can just jump right in.
The Knick
Premiere Date: October 16 on CinemaxWhy We're Excited: Steven Soderbergh may be "retired," but that just left him time to make ten hours of the best-directed television we saw in 2014. No surprise that the director, working from material created and largely scripted by Jack Amiel & Michael Begler, has as deft and fearless a hand with period melodrama as Clive Owen's lead character John W. Thackery has experimental surgery. And yet it is still a thrill to see Soderbergh shooting television that looks like no other series, and working with a cast that is every bit the equal of the material.
Season two promises to delve into further corners of turn of the (twentieth) century New York City and also to expand the show's horizons all the way west to San Francisco. There the racial and class conflicts will likely intensify even as Thackery's reliance upon outside stimulus, and his response to competition and stress, grows more heightened.
Jane the Virgin
Premiere Date: October 19th on The CWWhy We're Excited: Jane the Virgin arrived seemingly out of the blue last year, with an astonishingly self-assured first season that felt like nothing else on television. It combined the over-the-top plotting of a telenovela, the breakneck pace of an American Horror Story, and the emotional honesty of a Friday Night Lights with a self-aware sense of humor guided by the best voiceover narration on television.
The final twist of Season 1 struck a sour note for some, but Jane has more than earned the benefit of the doubt. Showrunner Jennie Snyder Urman has teased some big changes for our virgin mother (breakout star and possible Star Wars Episode VIII lead Gina Rodriguez) up ahead, including — gasp! — marriage.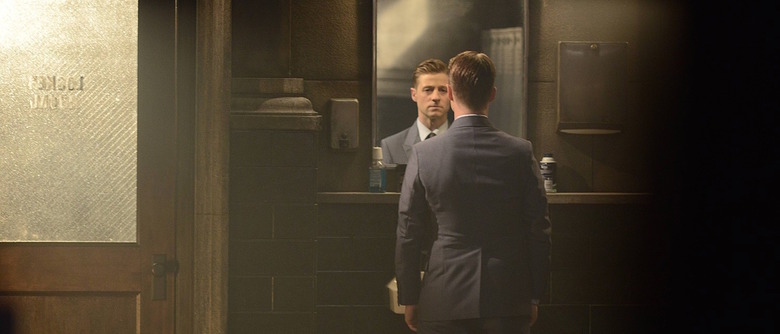 Other Notable Season Premieres
Gotham (September 21st on FOX): Season 2 will be all about the rise of the villains, as the Galavan siblings come to town.The Big Bang Theory (September 21st on CBS): Season 9 kicks off with wedding bells, as Penny and Leonard finally tie the knot.Fresh Off the Boat (September 22nd on ABC): Expect more of Evan and Emery, a new business venture for Jessica and Honey.black-ish (September 23rd on ABC): The Johnsons continue to navigate thorny issues in their own smart and winning way.Once Upon a Time (September 27th on ABC): Emma becomes the Dark Swan as Merida — the show's first Pixar character — makes her debut.The Simpsons (September 27th on FOX): TV's longest-running animated series enters its 27th(!) season with its core cast intact.Sleepy Hollow (October 1st on FOX): The fantasy drama aims to return to a lighter tone under new showrunner Clifton Campbell.The Leftovers (October 4th on HBO): The meditative tone of Season 1 gives way to a more narrative-driven, possibly less bleak feel in Season 2.Homeland (October 4th on HBO): Carrie's out of the CIA and enjoying a stable life in Berlin, but how long will it last?The Affair (October 4th on Showtime): The truth gets even more complicated as Helen and Cole's perspectives enter the mix.Arrow (October 7th on The CW): Oliver Queen finally becomes Green Arrow, and Olicity try to settle into a groove.The Walking Dead (October 11th on AMC): This season's fresh meat includes Ethan Embry, Merritt Weaver, and Corey Hawkins.Manhattan (October 13th on WGN): Last summer's out-of-nowhere critical fave returns to see the team building up to the 1945 Trinity test.Elementary (November 5th on CBS): Sherlock (Jonny Lee Miller) struggles with relapse as his father (John Noble) comes to town.