'Blade Runner 2' Director Denis Villeneuve First Thought The Sequel "May Be A Bad Idea"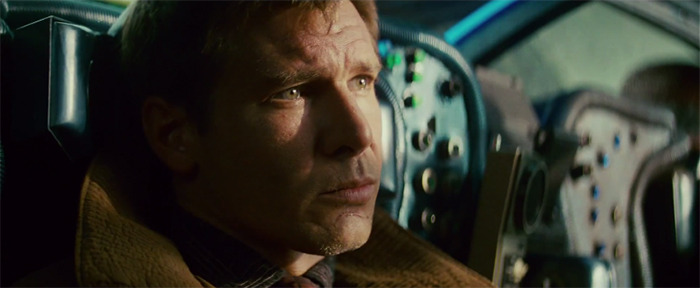 Whether you like it or not, we're heading back into the universe of Blade Runner with a sequel to the 1982 sci-fi, film noir classic starring Harrison Ford and directed by Ridley Scott. If the film arrives in 2017 as scheduled, there will have been 35 years between the original and the sequel, and that's a long stretch of time to let pass before returning to the dark, futuristic version of LA. And if you thought Blade Runner 2 was a bad idea, you weren't the only one.
In a recent interview, Prisoners and Sicario director Denis Villeneuve talks Blade Runner 2, addressing the legacy of the original film, the huge challenge of directing a sequel now and how he even thought the movie might be a bad idea at first.
Speaking with
, Villeneuve talked about his initial reaction to the idea of Blade Runner 2:
"When I heard that Ridley Scott wanted to do another movie in the Blade Runner universe, at first my reaction was that it's a fantastic idea, but it may be a very bad idea. I'm among the hardcore fans of Blade Runner. Blade Runner is one of my favorite movies of all time. It's a movie that is linked with my love and passion for cinema."
But Villeneuve thinks that art is about risks, and that's why he decided to direct the sequel:
"I'm totally aware of the huge challenge. It's a risk I know that every single fan who walks into the theater will walk in with a baseball bat. I'm aware of that and I respect that, and it's okay with me because it's art. Art is risk, and I have to take risks. It's gonna be the biggest risk of my life but I'm okay with that. For me it's very exciting; it's just so inspiring, I'm so inspired. I've been dreaming to do sci-fi since I was 10 years old, and I said 'no' to a lot of sequels. I couldn't say 'no' to Blade Runner. I love it to much, so I said, 'Alright fuck it, I will do it and give everything I have to make it great.'"
Unfortunately, the director wasn't willing to divulge any details on where Blade Runner 2 might take us, but he did say that the sequel will be "autonomous." And by that he means the film will stand on its own, mostly independent of the other film. That's also a sentiment that was recently echoed by Skyfall cinematographer Roger Deakins, who decided to become involved in the project in about "maybe 2.5 seconds" after being asked.
Here's what Deakins had to say to
about the sequel:
"Obviously, it has elements that connect it to the original, but it's going to stand alone by itself as a movie [...] This script is not the old script. It's not a remake. It's another take on the story. It's a progression."
This sounds almost like a sequel in the same way that Prometheus is a prequel to Alien. There are threads that you can run from one to the other, but the newer film stands mostly on its own. Of course, we hope Blade Runner 2 fares better in the storytelling department than Prometheus did. Deakins wasn't able to give any specific details about the movie either, but as far as what we can expect from his work as cinematographer, he says:
"I'm not gonna do shafts of light coming through a window with rain just for the sake of doing shafts of light and rain."
So he's not going to try to simply try to recreate shots from the first film, but surely the same visual style will be there. Deakins is one of those cinematographers you just trust to do his job, and he always knocks it out of the park. Rest assured that Blade Runner 2 will look gorgeous, and hopefully the story will be something praiseworthy as well.