'Evolution' Teaser: A Mysterious Film About A Strange Island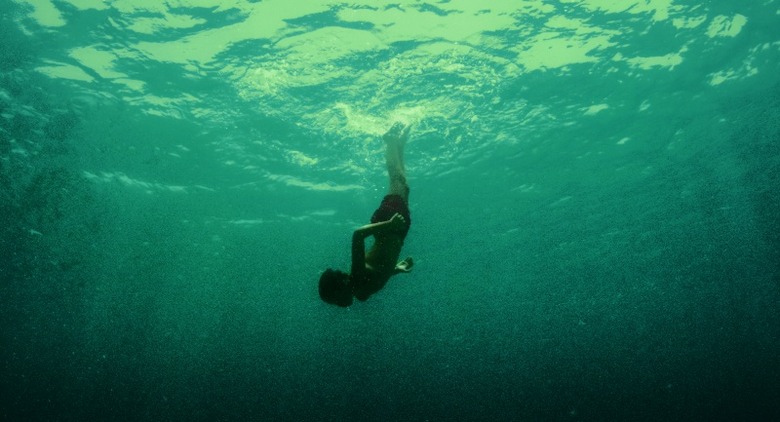 I've quietly heard some very good things about Evolution, the new film from Lucile Hadžihalilovic, but even if there hadn't been whisperings of it being terrific I would be excited to see the new film from the director of 2004's Innocence.
It's a shame that Innocence never really gained traction in the US, and because of that Hadžihalilovic is probably better-known here for her creative partnership with and marriage to director Gaspar Noe, of films like Enter the Void and Love. She helped write Enter the Void, but this new film will hopefully fan the flame of the directorial spark that we saw in Innocence.
This first Evolution teaser doesn't show all that much, but I'll take something over nothing. The film, by the way, is about "young boys who are subjected to mysterious treatments and live on an island inhabited solely by women and themselves," which makes it sound like a companion piece to Innocence. Have a look at the Evolution footage below.
I know, and like I said, it's not much. But the buildup to that final shot is pretty good, brief as this is. If only that shot wasn't given away by the YouTube still. It has power regardless. And knowing what Hadžihalilovic did with youth and mystery in Innocence, which followed young women brought, not by choice, to a strange boarding school, I know she's got a lock on this sort of story.
By the way, for those in Los Angeles, Cinefamily will host a screening of that prior film Innocence, on September 16. It's a strange, good, and really beautiful movie, and not one that is easy to see in the US at this point.
Evolution will play at TIFF and, fortunately, Fantastic Fest. We don't have any info on a US release date at this point, but Alchemy bought the film for release in the States, so we should hear something pretty soon on that front.
Nicolas, a 10-year-old boy, lives with his mother in a village on a remote island inhabited solely by women and young boys. In a hospital overlooking the ocean, all the boys are subjected to a mysterious medical treatment. Only Nicolas questions what is happening around him. He senses that his mother is lying to him, and is determined to find out what she does with the other women at night, on the beach. What he discovers is the beginning of a nightmare into which he is helplessly drawn.