'Ready Player One' Selects Olivia Cooke As Female Lead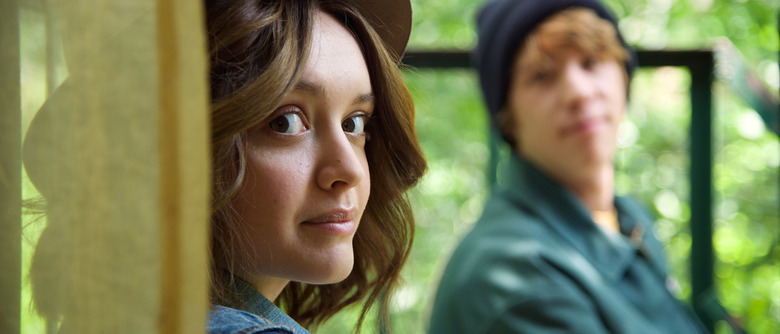 Olivia Cooke has beat out the competition for the female lead in Ready Player One. The Me and Earl and the Dying Girl actress is now in negotiations to star in Steven Spielberg's adaptation of Ernest Cline's hit novel, which centers on a virtual reality treasure hunt with sky-high stakes. More on the Me and Earl and the Dying Girl Olivia Cooke casting after the jump. 
Earlier this month, we heard Cooke was one of several actresses testing for the lead. Other contenders at the time included Lola Kirke (Mistress America) and Elle Fanning. THR reports that although Spielberg had hoped to cast both lead roles at the same time, he's yet to find a suitable actor for the male lead.
Ready Player One unfolds a generation in the future, following a teenager named Wade Watts searching for an Easter egg hidden within the virtual reality universe OASIS. Whoever finds the egg stands to inherit the entire multibillion-dollar enterprise, as decreed by OASIS creator James Halliday. Cooke will play Wade's love interest Sam, a Canadian blogger who competes under the avatar Art3mis.
Cooke is coming off of the Sundance crowdpleaser Me and Earl and the Dying Girl. While the film itself fizzled at the box office this summer, Cooke attracted a lot of attention for her nervy performance as the "Dying Girl," Rachel. Her other credits include The Signal and Ouija, and a regular role on A&E's Bates Motel.
Recently, Cooke was said to be on a shortlist for Rian Johnson's Star Wars Episode VIII along with Gina Rodriguez and Tatiana Maslany. Ready Player One might put her out of the running, however. Episode VIII is gearing up to shoot in early 2016, and while Ready Player One hasn't announced a start date it's expected to be Spielberg's next film. Ready Player One arrives December 15, 2017.