Rumor: Who Is The Villain Of 'Suicide Squad'?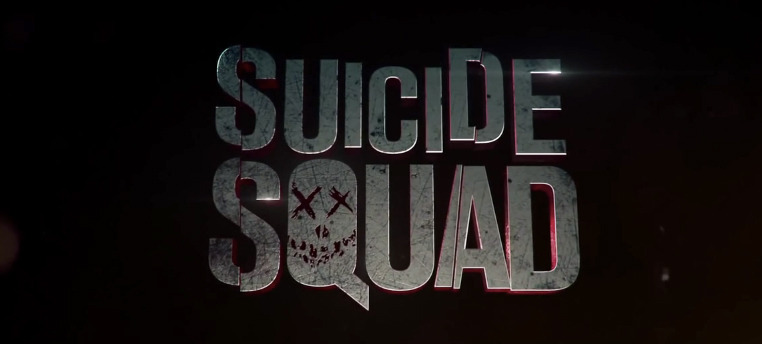 Even though production is wrapped on Suicide Squad and a leak of the Comic-Con trailer resulted in the official release of the once-exclusive footage, we still don't know much about the plot of the DC Comics cinematic universe film following Batman v Superman: Dawn of Justice next year.
However, a new rumor has emerged that gives us some very basic plot information, and it also tells us who the Suicide Squad villain is as well. Sure, technically all the members of the Suicide Squad are villains, but if you paid really close attention to the Comic-Con trailer, then you might have already deduced who the real bad guy is in the movie, but this rumor has one extra detail. Obviously, don't read below if you don't want any spoilers!
Heroic Hollywood has the unconfirmed rumor which says that the villain of the movie will be The Enchantress, played by Paper Towns star and eyebrow champion Cara Delevingne. Supposedly the character is in search of her dead brother, who she plans to resurrect and use to destroy the world.
If you go back and look at the Suicide Squad trailer, Cara Delevingne is up to some pretty strange stuff, including creeping around caverns and and soaking in a gross bathtub with a pentagram spray-painted on the wall behind here. And you'll also notice that she's not in any of the shots that seem to show the entire Suicide Squad. Check it out:
Oh, and if that's not enough, there's this strange shot of Delevingne in the trailer too: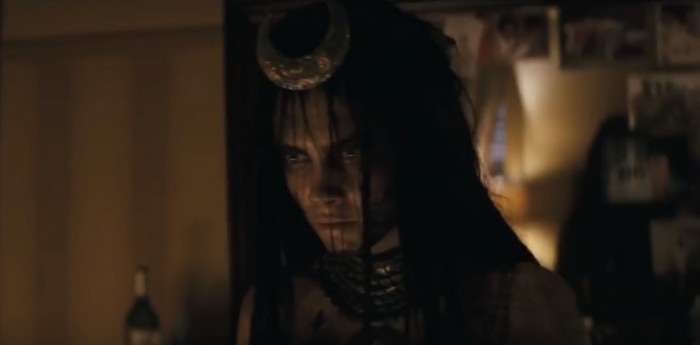 This rumor makes sense with regards to the character's mythology in the comics because as we explained in our profile of the characters of Suicide Squad,  the character actually begins as June Moone, an artist who stumbles across a magical being in an old, secret chamber (like the caverns above?). The encounter leaves her with the ability to transform into Enchantress.
But these powers turn out to be hard to control, later revealed to be a completely separate evil entity from another dimension. So it stands to reason that maybe The Enchantress will only be the villain for this movie before she gets recruited by Suicide Squad.
In the comics, when The Enchantress is recruited into Suicide Squad, Deadshot is the one tasked with taking her out if her dark side should get out of control. Maybe that's something that will come into play after they have to deal with The Enchantress in this first movie? We're not sure, but it certainly seems like Cara Delevingne will be a force to be reckoned with in Suicide Squad.
Do you like the sound of this Suicide Squad rumor?