Marvel's 'Jessica Jones' Sets Fall Premiere Date; Watch The First Teaser From Netflix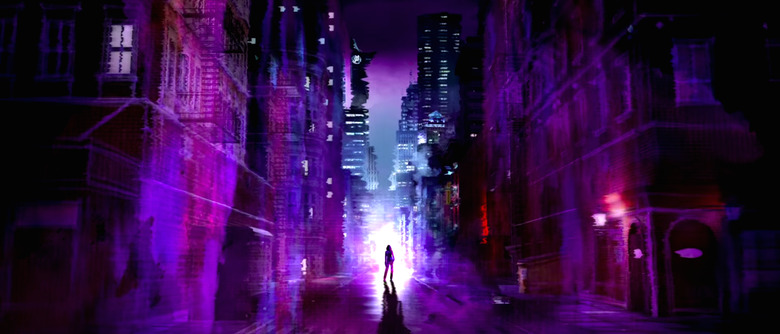 With Daredevil in our rearview mirror, it's time to meet Netflix's next Marvel superhero. The streaming service has just released a dreamy teaser announcing the release date for Jessica Jones, the second title of its four-series Marvel franchise. Find out the Jessica Jones premiere date, and watch the first teaser, after the jump.
Jessica Jones Premiere Date Teaser
Netflix unleashed the Jessica Jones premiere date teaser on YouTube. The song used is "Thousand Eyes" by Of Monsters and Men.
As the video indicates, Jessica Jones will arrive November 20 at 12:01 AM Pacific Time. It could be the perfect Thanksgiving weekend binge-watch, if you can wait that long.
Krysten Ritter plays the title character, whose short-lived stint as a superheroine has come to a tragic end. Jessica rebuilds herself as a private investigator in Hell's Kitchen (hey, we know a guy who lives there!), specializing in cases involving people with extraordinary abilities.
Showrunner Melissa Rosenberg has emphasized that "Jessica Jones is a very different show from Daredevil," with a dark tone that goes "even further" than the comics did. "Well, is the audience going to respond to this or not? I don't know, but if I'm afraid of it I'm doing the right thing," she remarked.
David Tennant plays Jessica Jones' main villain, Kilgrave a.k.a. the Purple Man. He has ties to Jessica's past and "sends shockwaves" through her life when he resurfaces. Rachael Taylor plays Trish Walker, Jessica's best friend, also known as Hellcat in the comics. Carrie-Anne Moss is Harper, another potential ally for Jessica.Mike Colter has a recurring role as Luke Cage, who'll headline his own eponymous Netflix series next year, and Rosario Dawson reprises her Daredevil role as Claire Temple. Eka Darville, Erin Moriarty, and Wil Traval round out the cast.Daredevil, Jessica Jones, and Luke Cage will be follows at an as-yet-undetermined point in the future by Iron Fist, the fourth and last of Netflix's Marvel shows. All four leading superheroes will then team up for an event miniseries titled The Defenders.