Tom Cruise And Doug Liman Reuniting For 'Luna Park'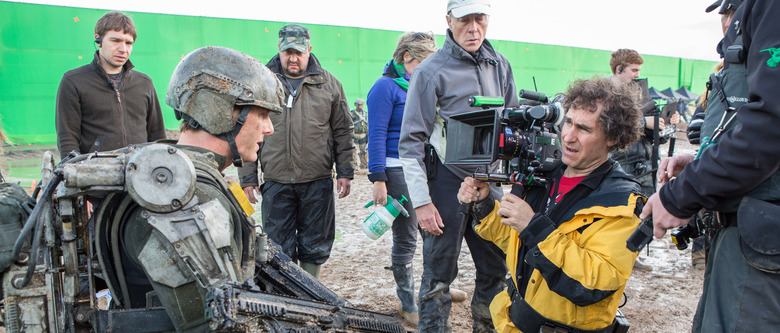 Tom Cruise and Doug Liman had not worked together before 2014's Edge of Tomorrow, but now that they've started they can't stop. The pair quickly reunited for the drug cartel drama Mena, and now they're looking to team up again for a sci-fi film called Luna Park. More details on the Tom Cruise Doug Liman Luna Park movie after the jump. 
Liman has been developing Luna Park for some time already. He got close to making it in 2011, when Paramount gave him the greenlight. Then co-financier Skydance bailed, unhappy about the budget ballooning past $100 million, and the studio subsequently pulled the plug. It's unclear whether Paramount and Skydance will get back on board now that that project is picking up steam again, but Cruise's strong relationships with both companies make that a strong possibility.
Variety reports Cruise will help Liman develop Luna Park, with an eye toward starring. In either case, just having him involved should give the project a boost. Andrew Garfield and Chris Evans were among the actors circling the earlier incarnation of the film, which revolves around a group of renegades who journey to the moon in order to steal an energy source.
Cruise is coming off of Mission: Impossible – Rogue Nation, another big win for the franchise with over $500 million in worldwide grosses. He recently wrapped Liman's Mena, which opens January 6, 2017 and stars Cruise as a pilot who becomes a drug smuggler and a DEA informant in the 1980s.
If Cruise does decide to star in Luna Park, it's unclear when the film will shoot. He's about to start filming Jack Reacher 2, and has said he plans to shoot Mission: Impossible 6 next summer. Cruise has also spoken about the possibility of an Edge of Tomorrow sequel, which would bring him and Liman together yet again, but that one's mostly theoretical at this point.