The F*cking Catalina Wine Mixer From 'Step Brothers' Is Happening In Real Life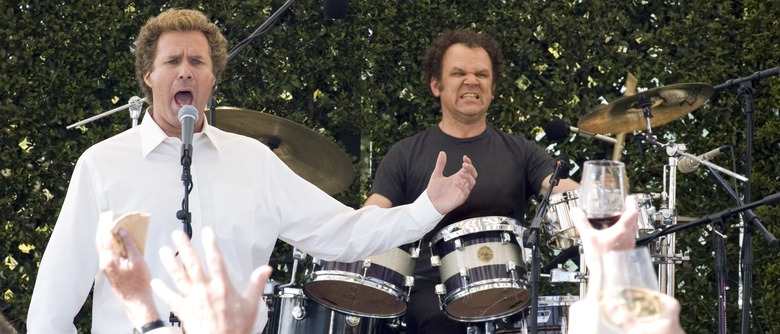 As anyone who's seen Step Brothers knows, the Catalina f***ing Wine Mixer is a huge f***ing deal. It's been the biggest helicopter leasing event in the Western Hemisphere since 1997. It's for people who want to make bank, get ass, and drive a Range Rover. It's also completely fictional — or at least it was, until this year.
The Santa Catalina Island Company has just announced the first annual real-life Catalina Wine Mixer. Just like the movie, it'll feature live music, gourmet food, fine wine, and of course, a helicopter landing on the lawn. Get details on the Catalina Wine Mixer after the jump. 
The Catalina Wine Mixer will be held Sunday, September 13 from 12-9 PM at the Descanso Beach Club. While Uptown Girl — the strictly '80s Billy Joel cover band from the film — won't be there, entertainment will be provided by The Dan Band, whom you may recognize from your other favorite R-rated comedies like The Hangover and Old School. Adam Lasher (of American Idol) and Tom Solis will also perform.
A $35 general admission ticket ($20 for children 12 and under) gets you all day access to the event and a souvenir wine glass. Been earning and burning, snapping necks, cashing checks? You can shell out $100 for a VIP pass that gets you access to a private bar, a private wine tasting, VIP hospitality suite, and complimentary food stations. And if you're really ready to run with the bulls, you can additionally book a helicopter as your ride to the event.
According to a spokesperson, organizers had wanted to put on a real-life Catalina Wine Mixer since the movie opened in 2008. But things never quite worked out until this year, when a recently renovated venue became the perfect location for the event. "Everything came together and it was perfect time," she said.
Go to VisitCatalinaIsland.com for more details.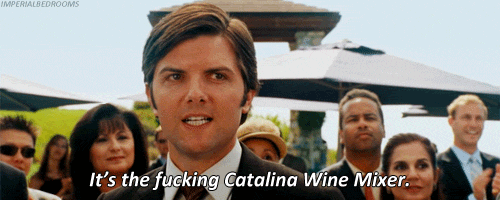 [Additional source: TMZ]