'James White' Trailer: Christopher Abbott Is Like A Raw Nerve In Sundance Success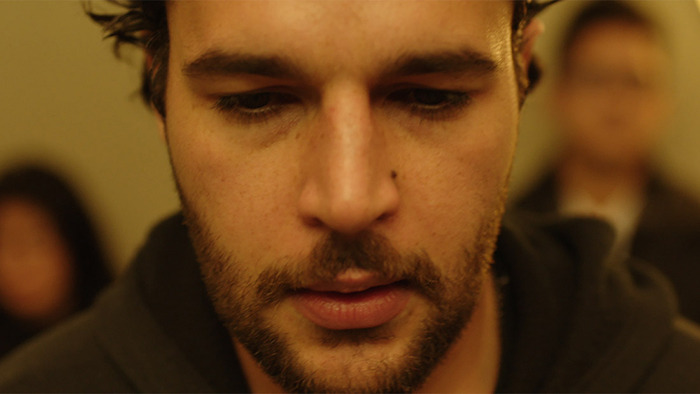 Here's the first trailer for James White, which marks the feature directorial debut of Josh Mond, who produced Martha Marcy May Marlene and Simon Killer. The film was a source of constant conversation at Sundance this year, where we all sadly missed every screening.
Much of the talk about the film centered on the lead performance from Christopher Abbott (Girls), and the first image we see of him in this trailer is of a guy who has been beaten up, but is still kicking. There's more than a minor suggestion here that James White gets at least some of his problems under control, but not before we get to see Abbott display an impressive range of energy in the movie.
There are plenty of review quotes in that trailer, but this one from Vulture is among the notes out of Sundance that led me to prioritize seeing James White as soon as it hits theaters this fall.
James White looks like a simple film on its surface. As noted, we remain tightly, almost exclusively, focused on Abbott, whose tense lips and watchful eyes often have to carry the drama. (The young Girls actor is asked to do a surreal amount of heavy lifting here; it's a wonderful showcase for his range and talent.)
Trailer via Yahoo. The film opens on November 13; it also features Cynthia Nixon, Ron Livingston and Scott "Kid Cudi" Mescudi.
James White (Christopher Abbott) is a troubled twenty-something trying to stay afloat in a frenzied New York City. He retreats further into a self-destructive, hedonistic lifestyle, but as his mother (Cynthia Nixon) battles a serious illness James is forced to take control of his life. As the pressure on him mounts, James must find new reserves of strength or risk imploding completely.
The directorial debut of MARTHA MARCY MAY MARLENE producer Josh Mond, JAMES WHITE, which had its world premiere at Sundance Film Festival 2014 where it was the winner of the "Best of Next" Audience Award, is a confident and closely observed debut that explores loss and the deep relationship between a mother and son. Abbott's strong central performance is aided by a stellar supporting cast featuring Cynthia Nixon ("Sex and the City"), Scott "Kid Cudi" Mescudi ("Comedy Bang! Bang!"), and Ron Livingston (DRINKING BUDDIES). Shot on location in New York City with an intimate visual style, JAMES WHITE follows its lead into deep, affecting places while still maintaining its fragile humanity.