'The Hallow' Trailer: Things Go Bump In The Irish Countryside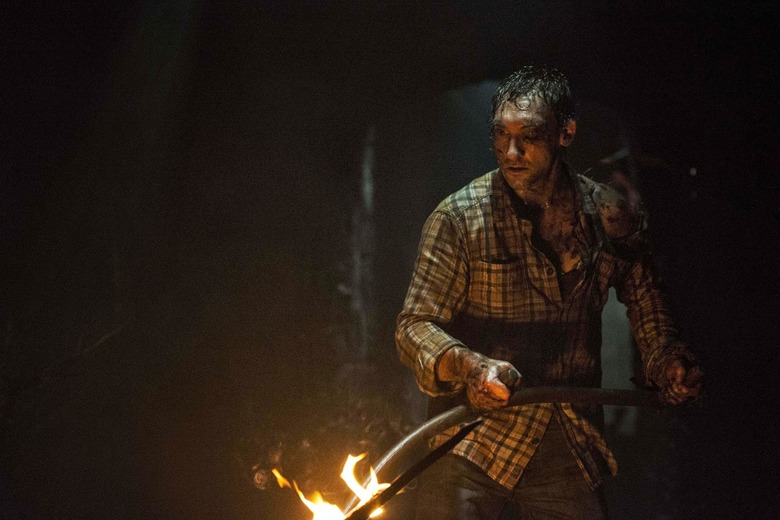 This summer hasn't really been a great one for horror, but thankfully there seem to be some more promising entries on the horizon as fall rolls around. One on our radar is The Hallow, a British-Irish supernatural thriller that got some good reviews at this year's Sundance Film Festival.
The story follows a British conservationist (Joseph Mawle) who's sent to rural Ireland, wife (Bojana Novakovic) and infant son in tow, to survey a forest for development. Locals warn him that the woods are teeming with malevolent spirits and supernatural creatures, and he realizes too late that they're probably right. Watch The Hallow trailer after the jump.
Yahoo debuted The Hallow trailer.
Although the site theorizes that The Hallow could be "this year's The Babadook" — the foreign horror that appears out of the blue to sweep up critical acclaim — our editor Russ Fischer (who caught The Hallow at Sundance) suggests such comparisons may be a bit overblown. But hey, not every film can be The Babadook.
Exaggerated hype aside, there's plenty to enjoy about The Hallow trailer. The cast features some welcome, familiar faces including Michael McElhatton (Game of Thrones' Roose Bolton) and Michael Smiley (The World's End) as well as Mawle and Novakovic. And the emphasis on practical effects over CG is refreshing, though the trailer perhaps shows off more of them than it should. There also seems to be a lot of eye-related horror, if you're into that kind of thing.
The Hallow marks the feature directorial debut of Corin Hardy, who like so many other directors cut his teeth on shorts, music videos, and ads. He already seems to be on his way up — he was recently tapped to direct The Crow remake, although the status of the project is unclear after the recent Relativity shakeup.
IFC Midnight has The Hallow in theaters November 6.